Blog
California State Parks Provide At-Home Viewing and Learning
California State Parks have joined in to provide online education and virtual exploring.  Just like CuriOdyssey, the state park system wants you to get the experience of being at the park from your home.  Here are ten state parks that have online learning and viewing.  Plus, at the end of the article, check out the PORTS link.  Use this link to sign up for free online education from the California State Parks.  Have fun exploring and learning!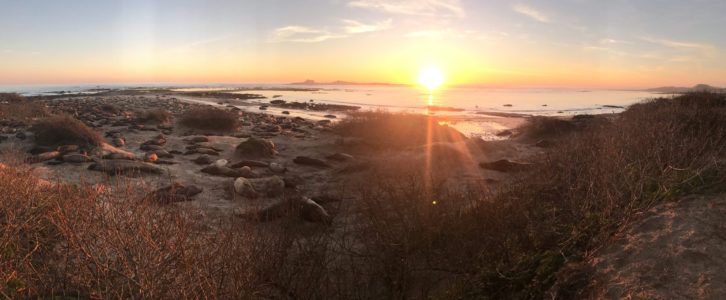 Yes, you read that correctly – molting elephant seals!  This is a great educational video that lets you get fairly close to these beautiful marine mammals.  After you watch this video, check out all the other educational videos on their Facebook page and see pictures of the park on the Anu Nuevo State Park website.  This park is in Pescadero.
It's true, this is one of the video shares.  It was really interesting to watch.  So, try this one and then check out their other videos that help you get a sense of life over 100 years ago by visiting the Railtown 1897 California State Park Facebook page.  This park is in Jamestown.
Have you ever wondered how the gold and silver miners back in the 1800's found their gold or silver?  Well, at this state park, the rangers will teach you and show you.  I think you're going to learn something new and have fun while learning.  You can also see pictures of the park on Marshall Gold Discovery California State Historic Park website.  This park is in Coloma.
This is an absolutely beautiful 360-degree view!  You can also click on a couple of tabs to see what the natural bridge looked like before a portion of it fell down.  There are more pictures and information about the park on the Natural Bridges State Park website.  This park is in Santa Cruz.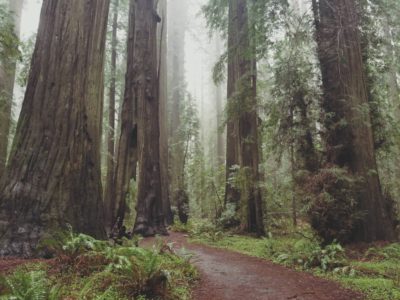 This Facebook page covers several different state parks on the North Coast of California.  On this Facebook page you can watch all kinds of videos about Redwood trees and forests, salmon, and some Native American facts.  One of the parks that is part of this page is Patrick's Point State Park in Trinidad (yep, there's a Trinidad, California).
If you like story time, you'll find some good stories here with their "Read-a-Loud at the Light Station" series.  When I looked there were four stories available – check back to see if there are more.  You can also get a tour of the light tower.  After searching through the Facebook page, check out the Pigeon Point Light Station State Historic Park website for more photos and information.  This park is in Pescadero.
If you have never been to Hearst Castle, here is your chance to explore from the comfort of your home.  This mansion sits a top a hill in San Simeon and overlooks the Pacific Ocean.  This was a home for newspaper tycoon, William Randolph Hearst.  Enjoy learning about his life, his former home, and the lands of the estate.  See more pictures on the Hearst San Simeon State Historical Monument website.
Do you love owls?  Check out this demystifying owls video.  There are several other virtual field trips that you can take to learn about the creatures that call this park home.  When you finish searching through the Facebook page, head over to the Henry Cowell Redwoods State Park website for more information and to see some more photos.  This park is in Felton.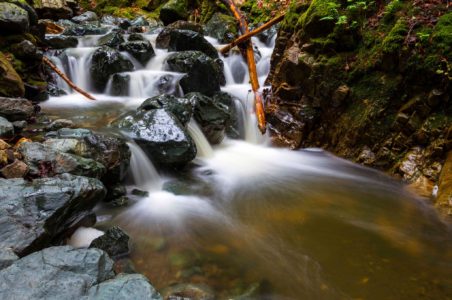 On this park's Facebook page, you can see the videos of wild beauty and animals within the park while there are no visitors around.  After checking out the Facebook page, head over to Sugarloaf Ridge State Park website.  This site states, "Sugarloaf Ridge State Park contains the headwaters of Sonoma Creek. It runs through gorge and canyon, across the meadow floor, beneath scenic rock outcroppings, and is surrounded at times by redwoods and ferns." This park is in Kenwood.
At this park, the park rangers and interpretive guides are doing Lunchtime Live talks.  Check out the ones they've already completed and then log in to see some more!  According to the Tijuana Estuary NP Point of Interest website, "The Tijuana Estuary is the largest coastal wetland in Southern California and it is located on the international border between the U.S. and Mexico. The estuary is primarily a shallow water habitat, though it is often termed an "intermittent estuary," as it is subjected to extreme changes in streamflow at different times of the year. Extended periods of drought leave parts of the estuary dry during some periods, while flooding inundates the same areas during others. For this reason, Tijuana Estuary is considered to be a very unique part of the National Estuarine Research Reserve System."  This park is in Imperial Beach.
Here you will find distance learning every weekday hosted by parks all over the State of California.  Space is limited to participate in these free virtual classes and pre-registration is required.  In these daily educational sessions, you'll hear from rangers, education specialists, and interpretative guides discuss a range of topics from parks all around California.  There are programs for kindergartners up through high schoolers and adults of all ages.  Space is limited so do not delay, check out their weekly schedule today!
We at CuriOdyssey encourage you to explore through these state parks and then head outside to do some exploring on your own.  What wild animals live where you live?  What plants do you see?  Are the plants native to the area or did someone plant them for decoration or shade or another purpose?  What sounds do you hear when you go outside?  Take some time to watch, listen, and touch your outdoor environment.  Enjoy!
Join the CuriOdyssey Community