ABOUT CURIODYSSEY
Tap on photo to view bio.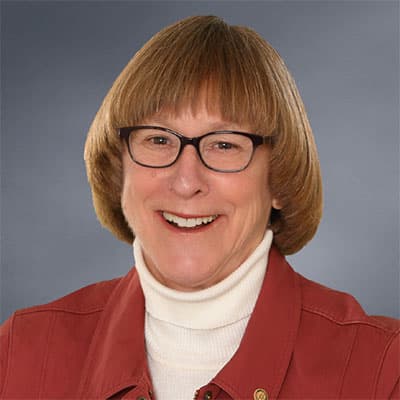 Anne Campbell devoted her forty-year career to public education. She spent many years as a middle school teacher, counselor and principal. Anne also was a district-level superintendent in Portola Valley and Redwood Shores as well as serving two terms as San Mateo County Superintendent of Schools between 2010-2018. Environmental Education and Early Childhood Education are particular areas of interest.
Anne is active in the Rotary Club of San Mateo, serves on the Board of Reading Partners, and is currently Moderator of the First Congregational Church of Palo Alto.
An avid travel buff (when a pandemic isn't raging), Anne always makes it to Book Group and is a long-time Stanford Women's Basketball fan. She is married, has four children, three grandchildren, and a rescue dog, Taches, who makes sure two walks are part of every day's routine.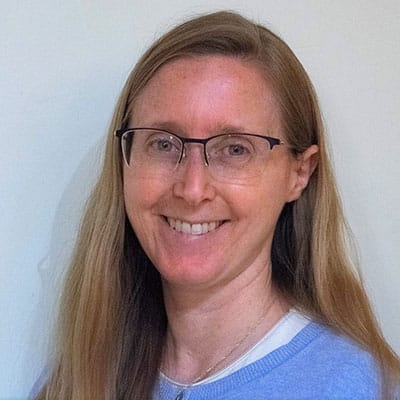 Technical Director, Arctic Ice Project
Volunteer Representative
Danielle Chamberlin, Principal at Chamberlin Consulting, holds a PhD and MS in Materials Science from UC Berkeley and an S.B. Degree in Materials Science from the Massachusetts Institute of Technology. She is an expert in optics and optoelectronics ranging from far-infrared to the UV. Danielle has deep knowledge in the fields of LEDs and nanotechnology, having led down-converter research at Lumileds from 2009-2019. She is the recipient of numerous technical awards ranging from Best Senior Thesis at MIT to Illumineer of the Year in 2019. She is holds 15 patents awarded and pending on topics ranging from biosensors to microLED fabrication.
Danielle is an active volunteer in several scientific and youth-focused organizations in the Peninsula. She is Vice-Moderator and Chair of the Board of Children's Education at the Congregational Church of Belmont, Treasurer of Girl Scout Troop 62077, and sits on the Scientific Advisory Board of the Arctic Ice Project. Danielle has been a volunteer in the exhibits team of CuriOdyssey since the summer of 2019 and especially loves supporting IlluminOdyssey in the winter months. She is also looking forward to joining the new STEMCorps program in Fall 2021. Danielle lives in Belmont with her husband and two daughters along with two cats, three fish, and three chickens.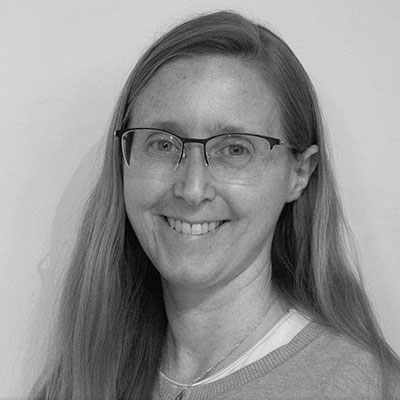 Danielle Chamberlin
Volunteer Representative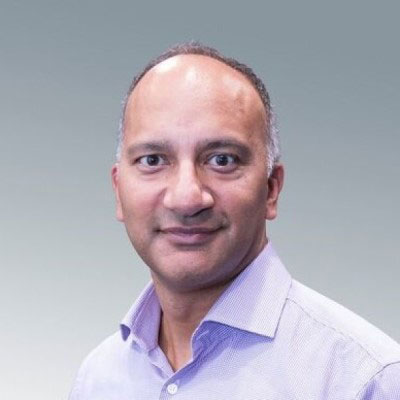 Vice President, Human Resources, VMware
Anu Datta is Vice President of Human Resources leading Executive Recruiting at VMware, Inc, a global cloud computing company based in Palo Alto, CA. Anu joined VMware in 2008 and spent his first six years building the executive search function responsible for recruiting senior executives to the leadership team. In 2014 Anu and his family went on assignment to Singapore where he led the Human Resources function for the Asia Pacific business for three years. Back in the Bay Area, he spent two years as HR Business Partner to the Global Sales and Services organization and one year leading the Global People Development function before returning to focus on executive talent.
Prior to VMware, Anu worked for a number of recruiting organizations in Europe and North America focused on placing C-level executives in technology firms.
Anu is an active volunteer in youth education supporting school fundraising and community events as well as coaching his kids' local sports teams. Having visited CuriOdyssey a number of times when his children were younger, he was excited to be introduced to the vision and current mission at the Gala in 2019.
Anu hails from Blackburn, Lancashire, UK and graduated from the University of Warwick, UK with a BSc in Mathematics and Business Studies. He now lives in Emerald Hills, California with his wife Stephanie LeMar-Datta and their three daughters.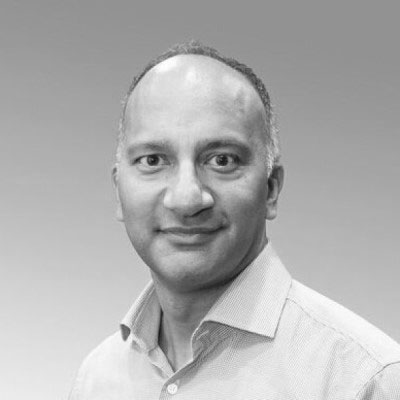 Anu Datta
Nominating Chair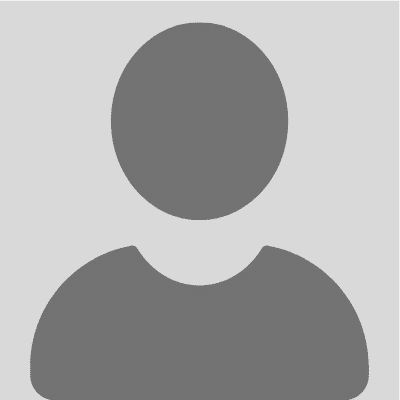 Private Banker,
Wells Fargo Bank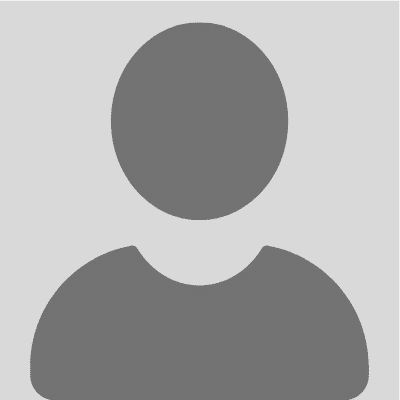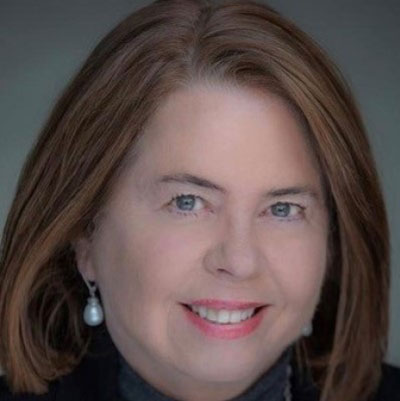 Chief People and Communications Officer,
Sutro Biopharma
Linda grew up in Southern California and settled in the Bay Area following graduation from San Francisco State University where she received a B.A. in Sociology and Psychology, with honors. Linda, and her late husband Michael, moved to Hillsborough from San Mateo Park in 1987. Their two children, Evan and Lauren attended San Mateo High School. Evan attended Ohio Wesleyan University and now lives in Austin, Texas where he works for a high-tech firm focused on cyber security. Lauren is in her final year at University of Arizona majoring in Economics, Education and Global Heath.
Linda is currently on the Peninsula Golf and Country Club Board of Directors. Linda began her 30-year career with biotechnology pioneer Genentech where she headed Investor Relations and the Compensation, Benefits and Systems functions within Human Resources. She is the former Vice President of Human Resources, Corporate Communications and Operations for Gilead Science and is the current Chief People and Human Resources Officer for Sutro Biopharma where she has worked for the past year.
Linda has been an active community member; she is past President of the San Mateo Public Library Foundation, Past President, and current board member of a Home Within, a national organization focused on Foster Youth, Past board member and Treasurer and current finance committee member for CuriOdyssey and, Past President of the Hillsborough Schools Foundation. Linda is a founding member of Leadership Council San Mateo County, and a Deacon and member of the Personnel Committee for Burlingame First Presbyterian Church. Linda and her late husband Mike were named Hillsborough Citizens of the Year in 2011.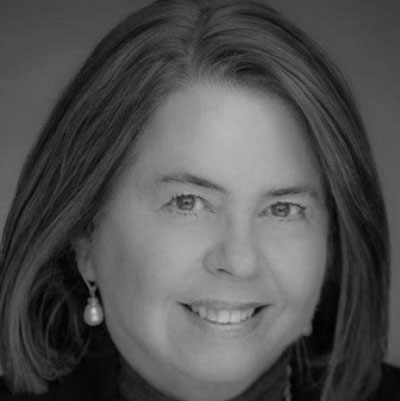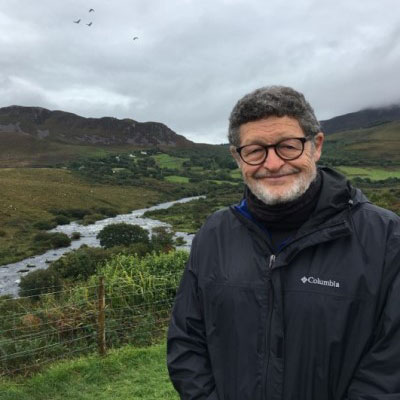 Retired Managing Director, Monterey Bay Aquarium
Jim's extensive leadership experience in nonprofit management includes serving as the managing director of the Monterey Bay Aquarium from 2001 to 2015. Overseeing the aquarium's overall operations and visitor programs, Jim managed the visitor experience, exhibits, education, research, communications, marketing, animal husbandry, human resources, operational and facilities divisions. As the Aquarium's chief strategic planner, he developed five institution-wide strategic plans during his tenure. He simultaneously served on the Board of Directors of the Association of Zoos and Aquariums, and became a featured presenter at regional, national and international conferences.
Jim also served in executive leadership positions at the Tennessee Aquarium and Ocean Journey in Denver. His previous experience in board leadership includes the National Steinbeck Center, the Pacific Grove Museum of Natural History, and the Geology Museum at the Colorado School of Mines. To inspire future non-profit leaders, he taught evening classes on collaboration and leadership at California State University, Monterey Bay for five years. He was also a founder of The Ocean Project.
During his career, Jim consulted on numerous management and planning projects with clients including the Monterey Bay Aquarium, the Monterey Jazz Festival, the International Association of Amusement Parks and Attractions, and SeaLife Aquariums and Attractions in London, among others.
Jim currently consults with IMPACTS Experience as chief strategy officer and in that capacity has developed strategic plans for the Tennessee Aquarium, the Virginia Aquarium, Avenidas (a senior service provider in California), the Monterey Jazz Festival, and CuriOdyssey. He continues to collaborate with Colleen Dilenschneider of IMPACTS Experience to conduct market-trends workshops for numerous aquariums, zoos, museums, science centers, performing arts, and historic sites.
A graduate of Colorado State University, Jim received his Masters of Nonprofit Management degree from Regis University. He currently resides in Broomfield, Colorado. He will be retiring from his consulting positions at year-end 2021, and plans to spend most of his time traveling with his wife Nora, enjoying his five grandchildren, volunteering, and completing several personal writing projects.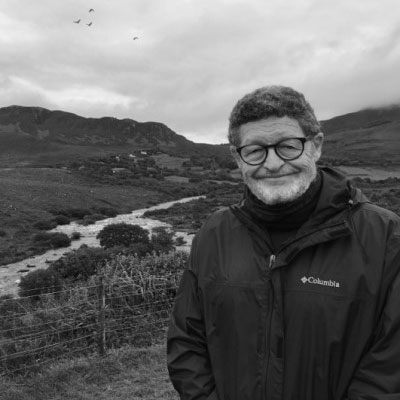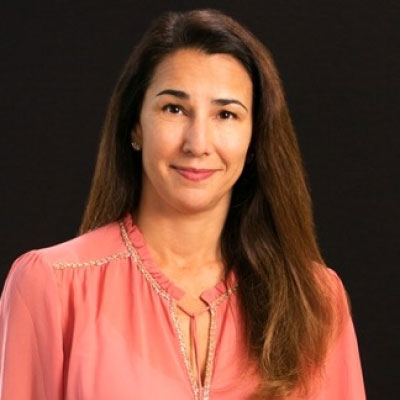 Community Volunteer
Nominating Chair
Andrea Irvin is an active volunteer in her community. She currently serves on the SHS Parent Association Executive Committee as Secretary and Admissions Co-Chair and previously was the SHS P-8 Parent Association Co-President, where she oversaw all advancement, parent education, service learning and other parent events and activities. Andrea is a Young Men's Service League Board Member, handling membership for the Peninsula Chapter. Andrea's family has supported CuriOdyssey since her early childhood and she has continued to participate in CuriOdyssey programs with her own children. She and her husband, Bob, live in Hillsborough with their daughter, Jackie, and sons, William and Henry.
Andrea Irvin practiced law at Cooley LLP from 2001 – 2017. Her practice focused on intellectual property and technology-based transactions for both private and public companies. The scope of her practice included the preparation and negotiation of information technology agreements and intellectual property counseling.
While at the University of California, Hastings College of the Law, Andrea was a member of the Hastings Communications and Entertainment Law Journal. She earned an undergraduate degree with honors in Political Science from University of California, Berkeley. Prior to attending law school, she served as a professional staff member to the Committee on Armed Services of the US House of Representatives, where she evaluated budget requests and legislative proposals, presented policy initiatives, and drafted and negotiated legislation related to the annual National Defense Authorization Act. She is a Member of the California and American Bar Associations.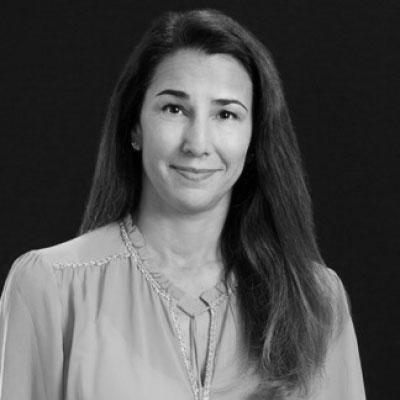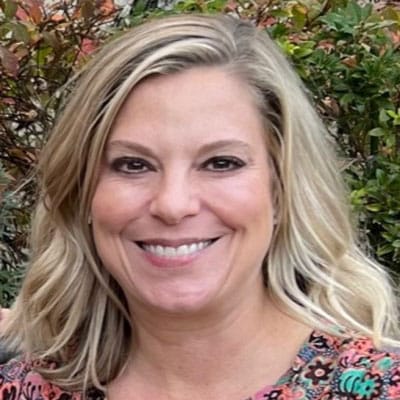 Allison Keenan was a member of The Carey School Board of Trustees, where she served as Annual Fund Co-Chair and on the Strategic Planning Committee. She also served as President and Vice President of The Carey School Parents Association (CSPA). Most recently, Allison was a member of the Crystal Springs Uplands School Family Association Executive Committee. Allison has been active in many other nonprofit organizations, including serving on the boards of The Little Jim Club of California Pacific Medical Center, the PARCA Auxiliary and the Burlingame Mothers Club. Allison received her B.A. in Political Science from the University of California at Santa Barbara and has a background in marketing and non-profit development. Allison lives in San Mateo with her husband and their two teenage sons.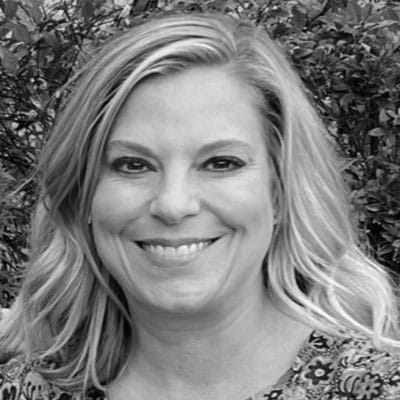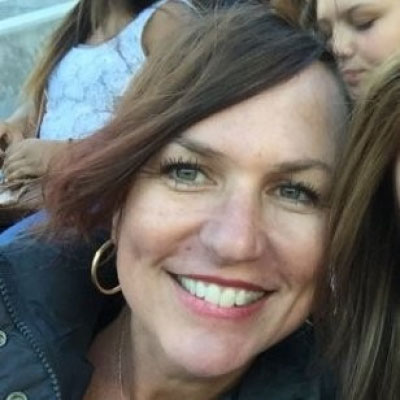 Independent Advisor,
Retired SVP GMM Williams-Sonoma, Inc.
Danielle has 20+ years of business experience and is currently an Operating Partner for Goodwater Capital, a venture firm that specializes in consumer technology. Previously she worked at Williams-Sonoma, Inc. as the Senior Vice President, GMM Pottery Barn brand. She was also a Manager at Homestead Technologies and at the Permanente Company and a Consultant at Deloitte & Touche. Danielle is a graduate of Stanford University and has an MPH from Yale University. She and her husband Dave, an attorney, have a 16-year-old son, Carter, and 14-year-old daughter, Coco.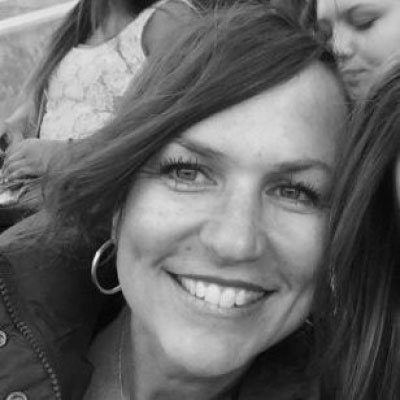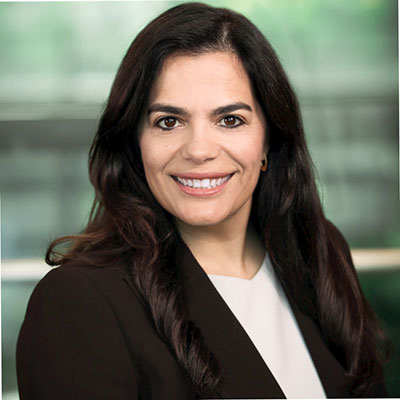 Sr. Director Finance, US Commercial, Genentech
Maria Teresa López (MT for short) is a Business Professional for Genentech Inc., a member of Roche Group. She has worked for Roche/Genentech for over 25 years having exposure to all facets of pharmaceutical industry including in-depth knowledge of management accounting and financial governance to fuel growth and navigate change. Her focus has been on top-and bottom-line growth, ensuring regulatory compliance, and maximizing value for money by providing key financial strategy, stewardship, and management insights. Known for curiosity, applying unconventional approaches to problem-solving and challenging status quo, as well as embedding and promoting adoption of positive change to boost productivity and facilitate business expansion. Design and secure stakeholder buy-in for business and cultural change to optimize financial performance. Passionate about developing, training, and leading world-class teams focused on creating value and innovation. She has an enterprise mindset and has used her extensive network and multi-cultural experiences gained during her global assignments in Switzerland, Canada, and US for the benefit of the business and employees.
While in Canada, she served as Chairwoman of the Board of Directors of the Canadian Pharmaceutical Distribution Network (CPDN). Under her leadership, CPDN achieved membership growth, operational excellence, and improved corporate governance. Additionally, she was a member of the Board of GS1 Canada Pharmacy Sector (GS1 Canada).
Maria Teresa and her husband Ricardo live in San Mateo with their 2 children, Nuria (15) and Gabriel (18) where she started engaging with the community - San Mateo is now their home. CuriOdyssey has a noble mission and she is excited to be part of it and help develop our future innovators!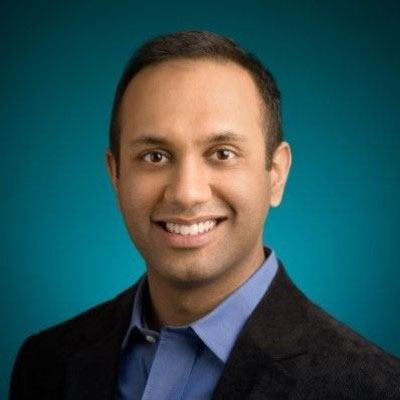 Chief Legal Officer, Waymo
Vice Chair
Amar K. Mehta is Chief Legal Officer for Waymo, Alphabet's self-driving car business. Having been at Alphabet for a decade, Amar spent the first six years of his career at Google working on intellectual property and transactional matters including the smartphone patent wars and Google's acquisition of Motorola. More recently at Waymo, Amar manages the commercial, corporate, employment, and intellectual property teams within Waymo's Legal team. At Waymo, Amar recently closed Waymo's Series A and Series B fundraise and played a central role in Waymo's trade secret litigation with Uber.
Amar is passionate about education and entrepreneurship. He currently advises the MIT Center for Entrepreneurship and the MIT $100k Entrepreneurship Competition. Previously, he has guest lectured on legal topics at Stanford Law School and University of Pennsylvania Law School. Amar also served on the board of directors for We Teach Science, a non-profit whose mission was to motivate, inspire and mentor students to achieve excellence in math and science. He has been drawn to CuriOdyssey since his kids (ages 7 and 4) began visiting the zoo and by his desire to build a love for science in young children.
Amar grew up in Baltimore, MD and graduated from MIT (bachelor's and master's in electrical engineering and computer science) and Harvard Law School. He currently lives in Hillsborough, CA with his wife, Rani, and their two sons.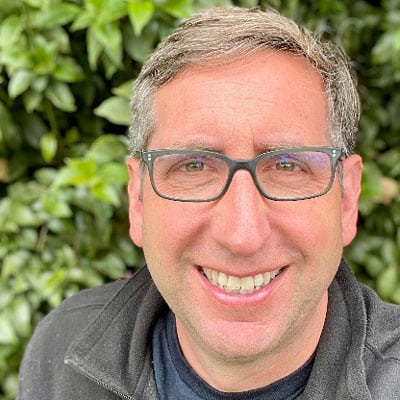 Craig Michaels manages product marketing for Apple TV. Before that, he led a media development group at NBCUniversal, producing digital content and apps across ten broadcast and cable networks. Prior to joining NBCU, Craig ran programming and partnerships at a few media startups.
Growing up in New York with a kindergarten teacher as a mom, Craig has long understood the value of education, exploration, and community building. He currently serves on the Parks and Recreation Commission in his home city of Belmont, and is a board member of the Northern California chapter of Playworks, Emerald Lake Country Club, and Belmont Park Boosters.
During his off-time, Craig enjoys exploring the Bay Area with his spouse, Debora, two kids — Katie and Ben — and Molly, their labrador, who are always up for new two- and four-legged adventures.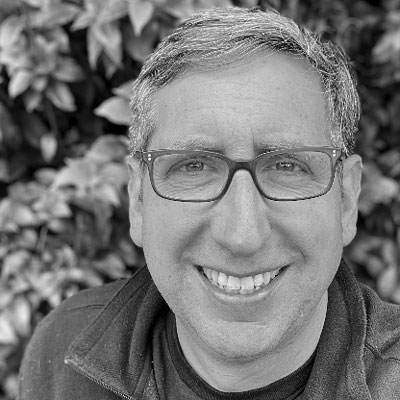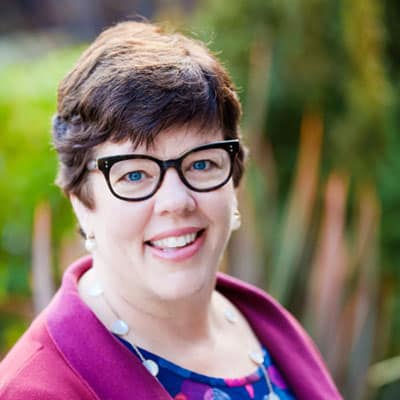 Community Volunteer
Board Chair
Laurel Miranda is a community volunteer who advocates for excellence in education and enhanced support of families with children with special needs. Laurel brings rich leadership experience from past executive roles at Oracle, Wells Fargo, and Charles Schwab. She also brings a wealth of practical knowledge leading non-profits as past president of three district-wide organizations affiliated with the Hillsborough City School District: the Hillsborough Schools Foundation, the Associated Parents' Groups, and the Special Kids Parent Group. She recently was honored as the Hillsborough Citizen of the Year. Laurel has an MBA and a law degree from the University of California, Berkeley, and a bachelor's degree in economics from Stanford.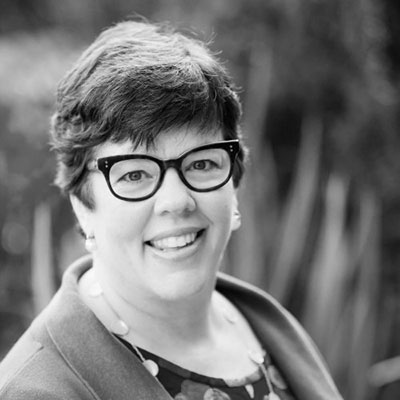 Laurel Miranda
Board Chair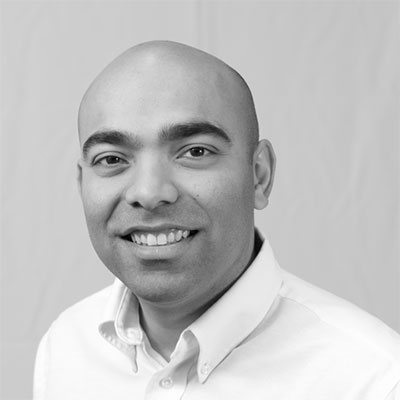 Founding Engineer and Engineering Leader, Snowflake
Ashish Motivala is a passionate builder of technology products and has been building databases and data processing systems for the last 15 years. In his day job, he's a founding engineer and engineering leader at Snowflake, a cloud data company that was born, raised and headquartered in San Mateo. Prior to that he spent time fabricating databases at Oracle.
Ashish hails from Mumbai, India and now lives in Foster City with his wife Nilu and 2 daughters aged 8 and 6. They've been regular visitors to CuriOdyssey over the last 8 years. He has many fond memories in and around CuriOdyssey. CuriOdyssey is smack in the center of his science path, running path, biking path, even open water swim path. These serendipitous events have connected him to the mission and people at CuriOdyssey. Ashish and his family have been active volunteers in the community in areas like sustainability and supporters of child education projects globally.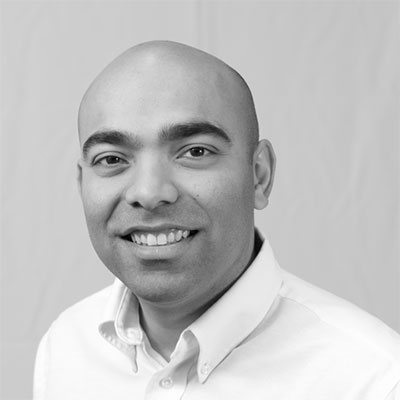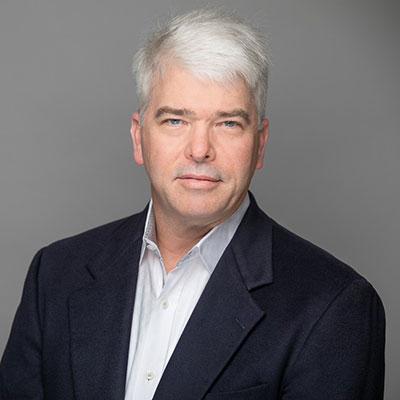 General Counsel, Sutro Biopharma
David Pauling is General Counsel at Sutro Biopharma, Inc. He is an experienced, knowledgeable attorney who specializes in solving complex problems in the biotech industry, with particular focus on governance, intellectual property, and agreements. David enjoys working with management and scientific stakeholders to find creative solutions to achieve Sutro's goals.
In addition to his law degree from Santa Clara University, David has a master's in molecular biology and undergraduate degrees in Biochemistry and Molecular Biology from UC Santa Cruz.
David is passionate about ensuring that children of all backgrounds having access to high quality science education.
He looks forward to being an active Board member, including using his skills in board governance, intellectual property, and contracts to support CuriOdyssey's strategic goals.
David lives in San Mateo and has 2 children, ages 12 & 14, who were frequent visitors to CuriOdyssey.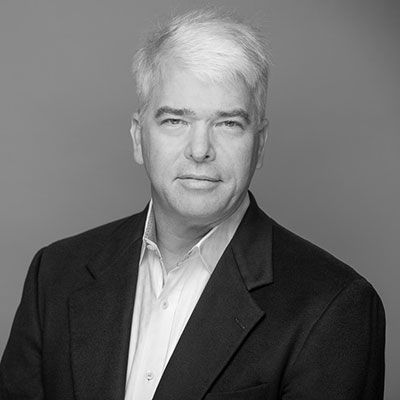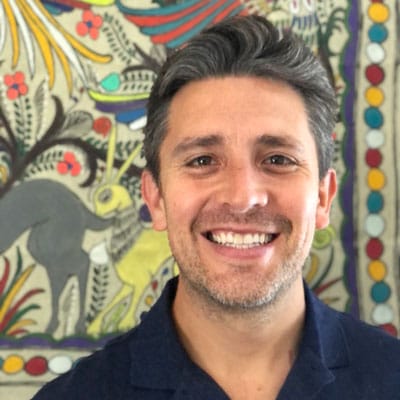 Responsible Innovation, Facebook
Pablo is a founding member of Facebook's Responsible Innovation team, which helps product teams identify and mitigate potential unintended harm in products. Before joining Facebook in May 2020, Pablo served as Salesforce's first fellow to the World Economic Forum, working with government, civil society, academia and industry to create resources for companies to integrate ethics- and human rights-based approaches into technology development. Before that, Pablo was head of Salesforce's public policy in Asia and Latin America. He served as a U.S. diplomat in Hong Kong, Beijing and in D.C. from 2007-2011. Outside of work, Pablo is active with the Council on Foreign Relations, the Asia Society, and with his local public elementary school. He lives in San Mateo with his spouse, Silvana, and two children -- Matías and Amaya -- in San Mateo, California.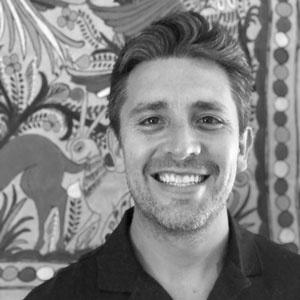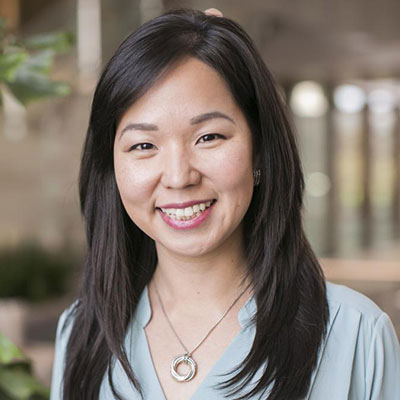 Director of Real Estate Strategy, Genentech
Sherry Wang is Director of Real Estate Strategy at Genentech, a biotech company based in South San Francisco. In her role, she manages campus planning for over 200 acres and 5 million square feet of space (including office, laboratories, manufacturing, childcare, cafeterias, meeting space, fitness center, health center and parking). At Genentech, she mentors students from underperforming South San Francisco public schools to get them excited about learning through homework help and interactive science activities.
Sherry received her bachelor's degree from Northwestern University and her MBA from the Wharton School at the University of Pennsylvania. She was born in Toronto, Canada but now lives in Burlingame with her husband, Maciek (very hard to pronounce because it's Polish!), and their 2 young daughters. As a parent, she is passionate about creating opportunities for young children to enjoy science and nature. Her oldest daughter Sophia (5 years old) is a big fan of all the exhibits at the CuriOdyssey, especially Gunner the otter!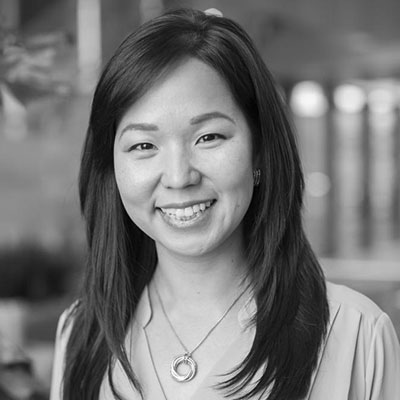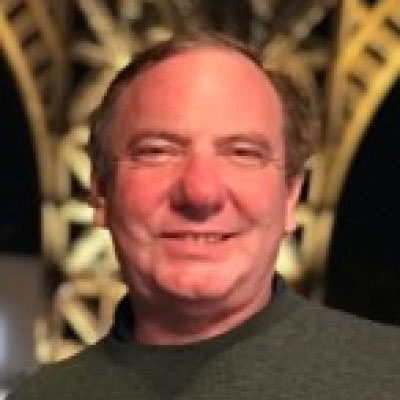 Bruce Wright is a CPA and partner with SingerLewak LLP, a regional accounting firm. His former firm, Good & Fowler, LLP, merged into SingerLewak in 2017. He has over 43 years' experience including extensive experience with nonprofit organizations. Bruce will be retiring at the end of this year.
Both Bruce and his wife, Frances, are former CuriOdyssey board members. Bruce's term ran from 2006 to 2010 and he served as treasurer for 3 years. He has been a board member of the Boys & Girls Clubs of North San Mateo County since 2013, including 5 years as board chair. Bruce is very involved with Rotary in South San Francisco, leading their efforts in low-income senior housing.
Bruce and his family reside in Pacifica and enjoy their vacation home in Groveland.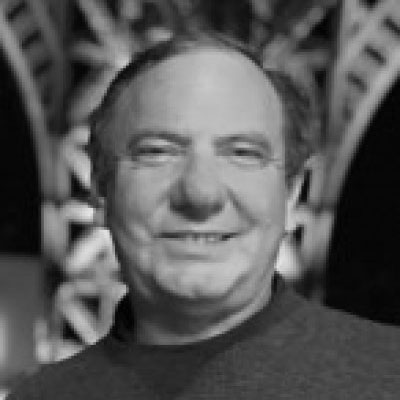 Directors Emeritus
Thomas R. Brown
Linda Lanier
Connie Sevier
Kathryn Ann "Kat" Taylor, Chief Executive Officer, Beneficial State Bank
Polly Hoover Taylor
Honorary Campaign Co-Chairs
Linda Lanier
The Honorable Jackie Speier, U.S. House of Representatives, CA-14
Kathryn Taylor
Executive Director Emeritus
Join the CuriOdyssey Community