Get Involved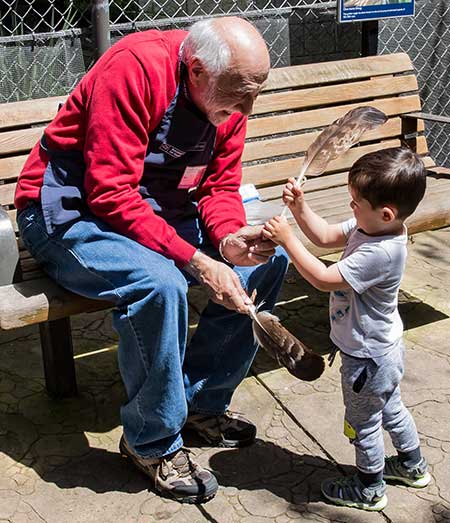 Volunteers are critical to our success.
Volunteers work with every department at CuriOdyssey from speaking to visitors about animals to helping behind the scenes.
Volunteer safety is a priority
We have a limited number of openings for new volunteers as we adapt our volunteer positions for our expanded outdoor visitor experiences. We are insuring that full health and safety measures are in place for every volunteer position to create a safe experience for volunteers as well as our guests, staff and animals.
How to volunteer
If you are interested in volunteering on a regular basis, the first step is to complete our online volunteer application. Once we receive your application, you will be contacted regarding open positions which fit your interests, skills and availability. If you have questions, please contact volunteer(at)CuriOdyssey.org
For other volunteer inquiries, or if you do not hear from us within 7 days of submitting an online application, contact our Manager of Volunteer Engagement Lee Cauble at volunteer(at)curiodyssey.org or 650-340-7580.
Volunteer Opportunities
Although do not have any immediate volunteer openings at this time, you are encouraged to complete an online volunteer application so that we may share information about any anticipated openings which fit your interests, age and availability.
Join the CuriOdyssey Community