Get Involved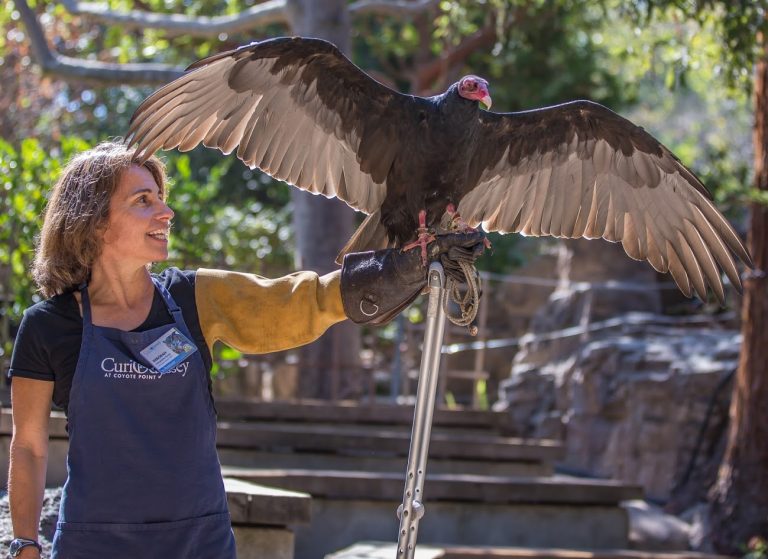 At CuriOdyssey, we recognize that volunteers are critical to our success.
Each year, more than 150 individuals ages 13 to 90 support CuriOdyssey by volunteering. There are volunteer opportunities in many areas, including: roving wildlife interpretative guides, exhibit facilitators, summer camp volunteers, and Wildlife Department assistants.
Volunteers receive many special privileges including educational opportunities, social events with other volunteers, a newsletter specifically written for volunteers, discounted family membership rate, and the knowledge that the community benefits from each volunteer's time.
Our goal is to provide enjoyable and rewarding experiences for all our dedicated volunteers. Every volunteer receives position-appropriate training and in most cases, is asked to make a significant commitment of time. Please see descriptions below for specific responsibilities, application periods and age requirements. If you complete our online application, you will be contacted with more information on positions which fit your stated interests, age range, and availability.
For other volunteer inquiries, contact our Volunteer Manager Lee Cauble at lcauble(at)curiodyssey.org or 650-340-7580.
Volunteer Opportunities
Aviary Aide
Volunteer on Saturdays, 9 a.m. – 1 p.m., in our beautiful walk-through Aviary, which is home to herons, magpies, owls, ducks, and turtles. Aviary Aides assist the Wildlife Staff with cleaning, conducting bird observations, and then greeting and engaging visitors.
Must be at least 18 years old and able to commit to at least 3 months of service.
To apply, please complete a Volunteer Application. You will be contacted within one week with additional information. Open until filled.
---
FrogWatch USA Citizen Scientist
Training in January will teach you how to identify frog calls and monitor a wetlands area two times per month from February through August to assess the local frog population.
Join the CuriOdyssey Community