Blog
7 Colorful At-Home Science Experiments
7 colorful science experiments for kids that you can do at-home, with items you may already own!
(Note: For CuriOdyssey's complete resource center for At-Home Science online science resources with online classes, experiment videos, wildlife videos, live events, science kits and more, visit CuriOdyssey At-Home Science HERE.)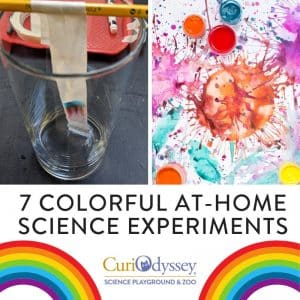 Click through these experiments for detailed instructions, facilitation tips and takeaways with printable PDFs!
You'll need:
Tall glass, with ½ to ¾ of an inch of water
Coffee filter
Scissor
Pencil
Tape
Non-permanent markers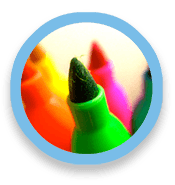 You'll need:
CD
Benham's disk pattern (included below)
Marble
A small bottle cap (or other object to make handle)
Hot glue
Glue sticks
Scissors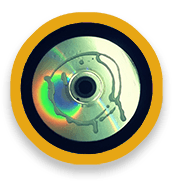 You'll need:
Big bowl full of water in a clear container
Small mirror
Sheet of white paper
Sunlit window
You'll need:
Different colored square pieces of paper or fabric larger than an ice cube
6 ice cubes
Tray or newspaper for each child's "workspace" (optional)
Food dyes (optional)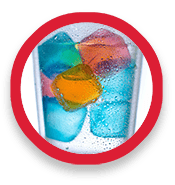 You'll need:
Three clear cups or jars (they should be approximately the same size)
White paper towels
Food coloring in various colors or beet juice
Water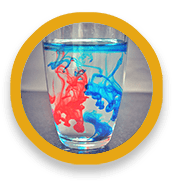 You'll need:
Tempera paint in various colors
Dawn dish soap
Bowls (soup bowls are the perfect size)
White paper
Straws
Water
Tablecloth (Cover your table. This can get messy!)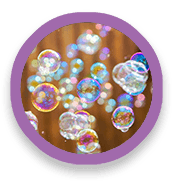 You'll need:
A bowl filled with water
Clear nail polish
Small pieces of black construction paper (quarter sheets work well)
Paper towels for drying your artwork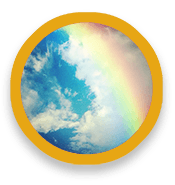 Show us your science fun online! Tag CuriOdyssey, we may ask to feature you on our social pages.
#CuriOdyssey #SciencePwr
Join the CuriOdyssey Community