Self-Guided Groups
CuriOdyssey is an ideal group destination. Our comfortable size and personal scale provide a safe community atmosphere that encourages exploration and learning. Interactive exhibits, beautiful gardens, amazing live animals, and high-quality public programs combine to provide an unforgettable experience.
We offer discounted admission for groups of 10 or more, with advance registration and payment. The group rate is available only to school and organized groups Tuesday – Friday. All fees collected fewer than 30 days prior to your visit will be at the regular admission rates.
CuriOdyssey is a non-profit and relies on program fees and contributed support to provide care for our animals and give the super power of science to the next generation of critical thinkers.
Group Admission Fees For Schools Visiting Tuesday – Friday:
Adults (18–61 years): $13.50
Children (18 months–17 years): $9.50
Students (with school ID): $9.50
Seniors (62+ years): $9.50
Infants (0–17 months): Free
These prices are discounted by 15% or more based on new admission fees effective October 1, 2019.
To receive the group admission fee rate you must make your reservation at least 30 days in advance and pre-pay your fees.
Reservations made with fewer than 30 days pay the regular admission rate due on the day you arrive.
For more information, contact our Program Scheduler at scheduler(at)curiodyssey.org or 650-340-7598.
To book your visit, please use our Self-Guided Registration form.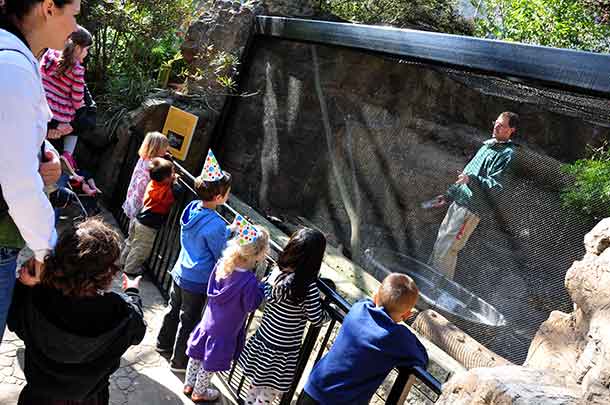 Group Visits
Visit us with your school, organization or group!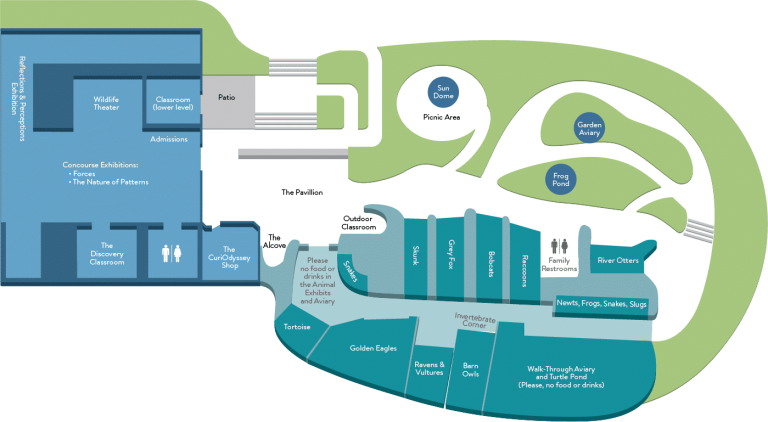 Planning a visit? Bring your own map.
Help keep waste paper from going to landfill and recycling center
One fewer item to carry as you explore CuriOdyssey
Can distribute to your large group before you visit
Download a printable PDF map of CuriOdyssey >
Visitor Map
Join the CuriOdyssey Community