Family Event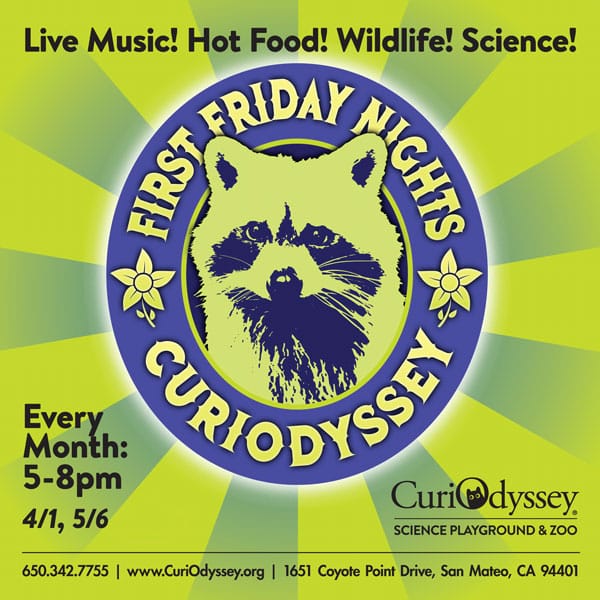 First Friday Nights are back!
Swing into the weekend with music, science, animals and fun! On the first Friday of every month, from 5 pm until 8 pm, where parents and kids celebrate together at CuriOdyssey.
Dance to some of your favorite pop and rock hits.
Come together as a family, visit early, and stay late!
Next date: 5/6
Join us for our Raptor-themed First Friday on Friday, May 6, featuring Kenny Elvin, falconer and ornithologist at Full Circle Falconry, for his hawks, falcons, and owls presentations from 5pm - 8pm. Kenny has been a falconer for almost 20 years and his fun and interactive presentations include raptor biology, conservation, and natural history. The majority of his work is in wildlife abatement, using raptors as pest control.
The Foster City BAYCO choir and orchestra will be performing during the evening and be on the lookout for the return of the MicroEye exhibit as well!
Please note, beer and wine will be available (21+) via cash or card for a minimum $5 donation to CuriOdyssey (maximum 2 drinks per person). ID's will be required and receipts can be provided for tax purposes.
(Please note there will NOT be a First Friday event on 6/3)
Join the CuriOdyssey Community