BOOK AN EVENT
Looking for a large and rustic venue space for your event?
Our four-tiered, 8,000 square foot Redwood Hall is largely composed of rich, re-purposed wood.
The Upper Half of our Redwood Hall can be rented out and allows for a feeling of intimacy while accommodating up to 200 guests.
The upper half is approximately 4,000 square feet, and boasts a stunning view of the Bay. This tier is perfect for smaller events, or can be used as a breakout space as part of a larger event. Each of the four levels features unique environmentally-inspired architectural elements.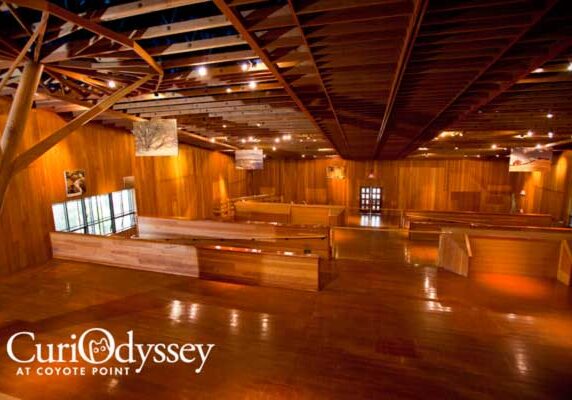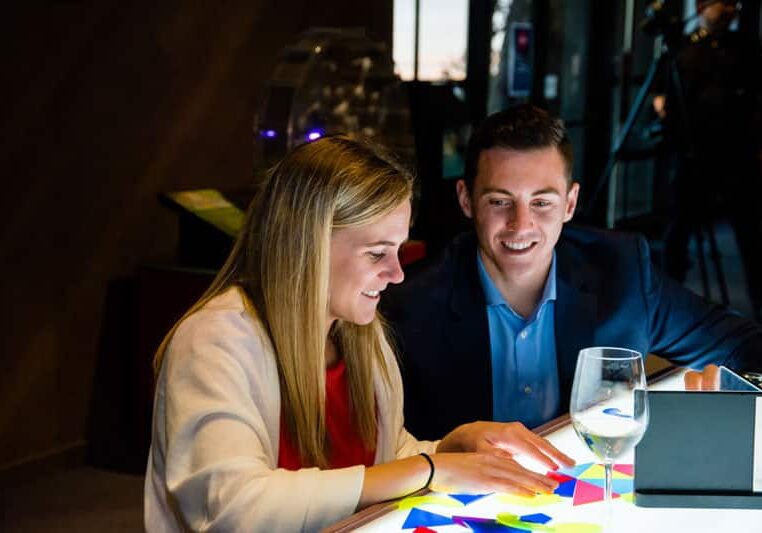 Host your evening event at CuriOdyssey
For evening events, have access to our zoo and our main building, which houses a variety of fascinating interactive exhibits. With prior arrangement with our Wildlife Department, you may also be able to include an up close encounter with one of our many animal ambassadors.
See more images of our venue in action at Pinterest.
Join the CuriOdyssey Community