CURIODYSSEY CAMPUS CAMPAIGN
Introducing the Bay Gallery and Labs
The launch of the Bay Gallery and Labs marks the conclusion of Phase One of CuriOdyssey's campus expansion. Get a brief tour of the newest addition to our campus in the video below, and read on for additional information about our vision for a reimagined CuriOdyssey.
CuriOdyssey has embarked on creating an exciting new Coyote Point campus
CuriOdyssey is constructing a new campus to create a world-class center for early science learning in San Mateo County.
The new campus includes the Whooosh! Physics-in-Action playground (opened November 2021), the Bay Gallery & Labs, entry pavilion, otter exhibit, learning labs, zookeeper area, administration building, workshop, and Main Gallery. Each will be designed to take full advantage of our incredible setting and views, and will better incorporate the outdoors, accommodate a greater number of visitors, and offer enhanced ADA accessibility.
The new campus will re-imagine the county treasure that is CuriOdyssey for the needs of the 21st century.
Early Science Learning in the Bay Area
CuriOdyssey wants to address the country's pressing need for science-literate adults by engaging kids in science when they are young, so they choose science classes in school instead of opting out as soon as they can.
As a champion of early science learning in the Bay Area, our new campus will enable CuriOdyssey to better support children's understanding of science concepts through hands-on, experiential play.
The new campus will also add more capacity and better showcase our beautiful Coyote Point setting.
Phase One: New Campus Launch
Whooosh! A Physics-in-Action Playground
Phase One was launched with the opening of Whooosh!, a new Physics-in-Action playground in November 2021. Designed by Magical Bridge Foundation, the playground incorporates universal design principles to ensure inclusive fun for all abilities and ages. It also demonstrates the forces of physics in action (gravity, friction, and conservation angular momentum.)
In May 2022, the museum broke ground on the new 3,000 square foot Bay Gallery & Labs to complete phase one. The grand opening celebration was held on Saturday, June 24th, 2023.
The light-filled gallery features approximately 1,200 square feet of exhibit space (a 30% increase over our current exhibit areas), two state-of-the-art learning labs, and four glass roll-up doors to take advantage of the bayside location and views.
The new campus includes plans for seven additional structures, a total of eight, each designed to solve specific needs.
The new proposed 3,000 square foot Otter Exhibit will be a significantly larger, state-of-the-art enclosure that will house up to four North American River Otters where they can thrive, educate and entertain visitors for years to come.
The original Otter Exhibit, designed and built as a part of the original Wildlife Habitats in the early 1990s, is considered by AZA standards to be too small for North American river otters.
Fundraising for Phase Two is already underway. Please contact Maureen Garrett, Chief Development Officer, at [email protected] to inquire about investment opportunities.
Further campus expansion includes new facilities for the wildlife keepers and the zoo's education animals, administrative offices to support the planned increase in local, regional and national programs, additional exhibit space to accommodate market demand, and more education labs to reach even more children, especially those furthest from opportunity.
"The new campus will better support our mission 'to inspire a love for science and curiosity about the world', with a particular focus on providing more high-quality early science learning for underrepresented children. We believe that the natural world is the gateway to science, and we will be able to reach thousands more children and help them learn to think like scientists, a critical skill they can use throughout their lives."
Aragon Burlingham, CuriOdyssey Executive Director
Architects and Project Management Team
CuriOdyssey's board selected the San Francisco architectural firm, WRNS, to design the project. WRNS was named the Top Firm in Architect Magazine's 2018 Architect 50.

Sares Regis Group of Northern California
PROJECT MANAGEMENT
Sares Regis Group of Northern California, a Bay Area commercial real estate development, project management, investment, and property management firm, is providing pro-bono project management services to lead the playground project from concept to completion.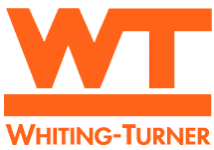 Whiting-Turner
CONSTRUCTION MANAGEMENT AND SERVICES
Whiting-Turner provides construction management, general contracting, design-build and integrated project delivery services on projects large and small for a diverse group of customers. Its employees and trade partners are volunteering their time and donating materials for the creation of the Whooosh! playground, ensuring that the play area will open in time for the fall.
Silver Creek Industries
MODULAR BUILDING CONTRACTOR
Silver Creek Industries' mission is to be recognized as a leader for delivering sustainable, high quality, and innovative building solutions that exceed customers' expectations while minimizing the environmental impact associated with construction. Silver Creek buildings feature exceptional quality that rivals on-site built projects. The company also pays meticulous attention to specific design requirements, to gain tremendous versatility from each project.
Campus Campaign Supporters
Loyal supporters of CuriOdyssey, early science advocates in our technology and biotech hubs, and San Mateo County stepped forward to contribute to this new $60 million plan. We honor their commitment and dedication and are grateful for their generous support.
Join the CuriOdyssey Community