Blog
"Full STEAM Ahead!" – CuriOdyssey's 2021 Virtual Gala
On Thursday, February 25, 2021, CuriOdyssey hosted its first ever virtual gala, "Full STEAM Ahead!" This event was made possible by Gala Co-Chairs, Julie Lee and Kelly Markson, our board of directors, and all of our generous gala sponsors. You can watch a recording of the virtual gala here.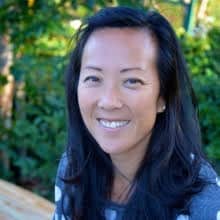 Thanks to the 280 friends who joined us for the 11th Annual CuriOdyssey Gala Full STEAM Ahead on Thursday, February 25th, we raised over $250,000 to ensure we continue to provide free and low-cost science education programs to children of all backgrounds and abilities.
Our ambitious vision is to become San Mateo County's champion for early science learning. The funds raised allow us to increase our impact by supporting local educators in teaching the new national science standards and reaching kids who need science enrichment most: those who are underserved or have special needs.
As we look back on this unprecedented year, we are deeply aware of the essential role our supporters have played in helping CuriOdyssey to not only survive this crisis but thrive. This month, we were able to welcome visitors back to our outdoor campus for the first time since December. What a change to feel the energy and enthusiasm of our visitors once again!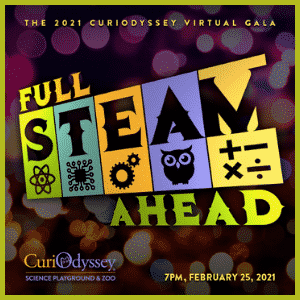 On behalf of the CuriOdyssey staff, board, and rescued wildlife, we wish to thank all of you for your support for all that we do here.
Join the CuriOdyssey Community