CURIODYSSEY VIRTUAL GALA 2021

Thank you for joining us!
You helped us raise over $250,000!


Thank you for joining us for Full STEAM Ahead, CuriOdyssey's 11th Annual Gala and first virtual gala!

Thanks to you and 280 friends who joined us for the 11th Annual CuriOdyssey Gala Full STEAM Ahead on Thursday night, we raised over $250,000 to ensure that we can continue to provide free and low-cost science education programs to children of all backgrounds and abilities.
Our ambitious vision is to become San Mateo County's champion for early science learning. Your gift allows us to increase our impact by supporting local educators in teaching to the new national science standards and enhancing accessibility for the kids who need science enrichment most: those who are underserved or have special needs.
As we look back on this unprecedented year, I am deeply aware of the essential role that you and other generous supporters have played in helping CuriOdyssey to not only survive this crisis but thrive. This month, we were able to welcome visitors back to our outdoor campus for the first time since December. What a change to feel the energy and enthusiasm of our visitors once again!
On behalf of the CuriOdyssey staff, board, and rescued wildlife, please accept our heartfelt thanks for your continuous support for all that we do here.
With gratitude,



Aragon Burlingham, Executive Director
It's not too late to donate to our Fund-A-Need!

Every child deserves an equal opportunity for a great STEM education.
Help ensure that all families and schools in our community have access to core science and problem-solving skills that will prepare them for the future in a fast-changing world. Your support for CuriOdyssey's free and subsidized services allows everyone to benefit from interactive exhibits, hands-on programs, and up-close wildlife encounters.
If you were unable to attend the virtual gala, you can still give back by supporting our Fund-A-Need. Click below to donate today!
Thank You to Our Sponsors!

Imagine
Laurel and Steve Miranda
Collaborate
Lana and Kenn Guernsey
Kaarin and Alexander Hardy
Julie and Albert Lee
Kelly and Mike Markson
Amar Mehta and Rani Bhuva
Build
Anonymous
Christina and Paul Diercks
Lynne Esselstein and Jonathan Joseph
John and Paola Flygare
Juan and Renée Galá
Andrea and Bob Irvin
Danielle and Dave Kling
Gisela Paulsen and David McNinch
Constance Sevier
Design
Boston Private
Aragon Burlingham and Dana Aughney
Samuel and Melissa Hamilton
Kerns Fine Jewelry
Linda and Sterling Lanier
The Laugesen Team
Raziel Ungar Team
Anna and Eric Vishria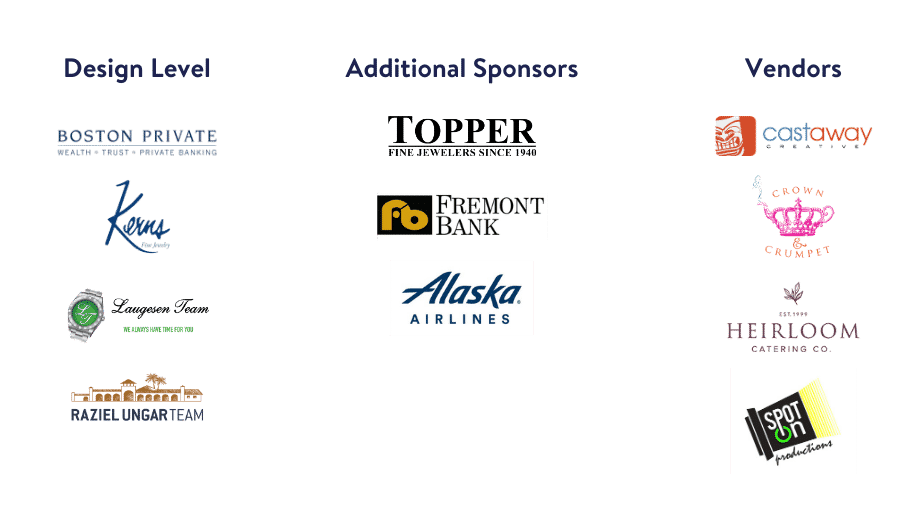 Join the CuriOdyssey Community