Blog
Bay Area Parent – Best of the Best 2021
According to Bay Area Parent, the Best of the Best reader survey is an annual publication that has become an important tool each year for bay area families. Readers can use the Best of the Best publication as a good source when searching for the best family resources in their communities, including CuriOdyssey! Each year, participants are encouraged to fill out the online survey and either vote for past winners or write in new nominations. The categories include the Arts, Camps, Dining and Shopping, Education, Entertainment, Family and Professional Services, Health, Wellness and Beauty, and Sports and Fitness. Subcategories are broken down into areas such as best dance class, day camp, private and public schools, pediatrician, hospital, realtor, party entertainer, family restaurant and salon.
This year's turnout was strong. We are proud to have been chosen by the 2021 Bay Area Parent's Best of the Best reader survey. Within the Peninsula region we were voted:
Gold for Museum
Bronze for Party facility or Location
Gold for Zoo, Aquarium, Nature Center
Thank you to everyone who participated and for continuing to recognize CuriOdyssey as a destination for enhancing early childhood development and building the minds of tomorrow through science exploration.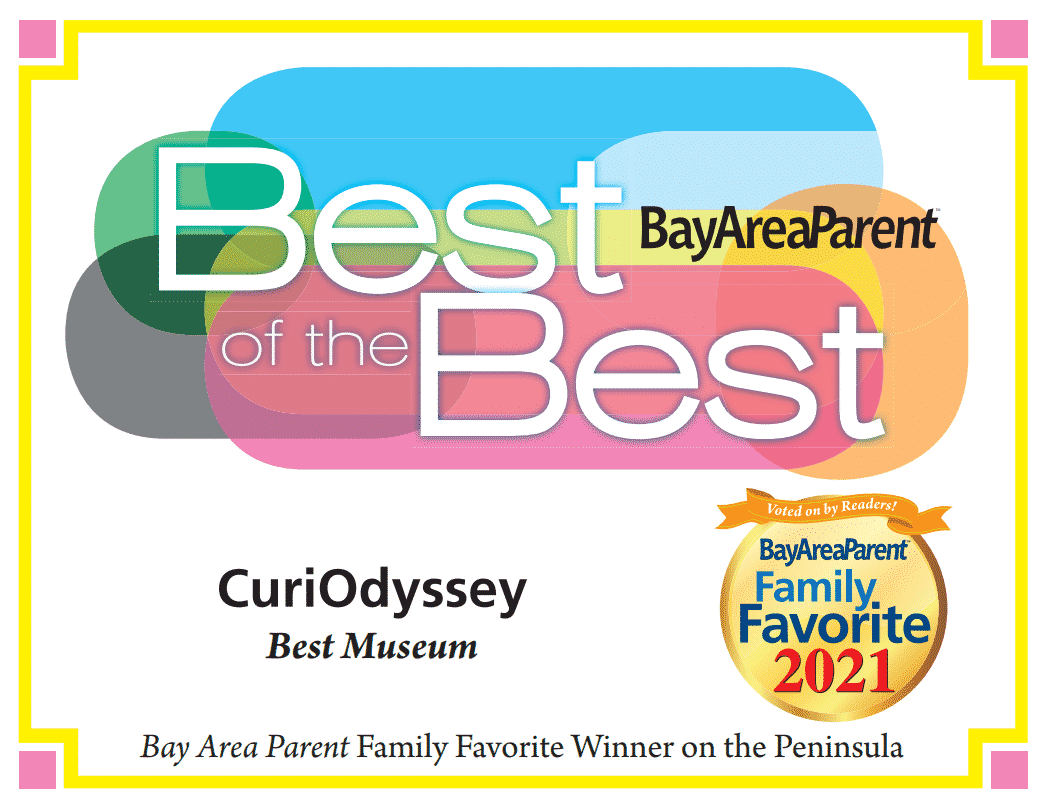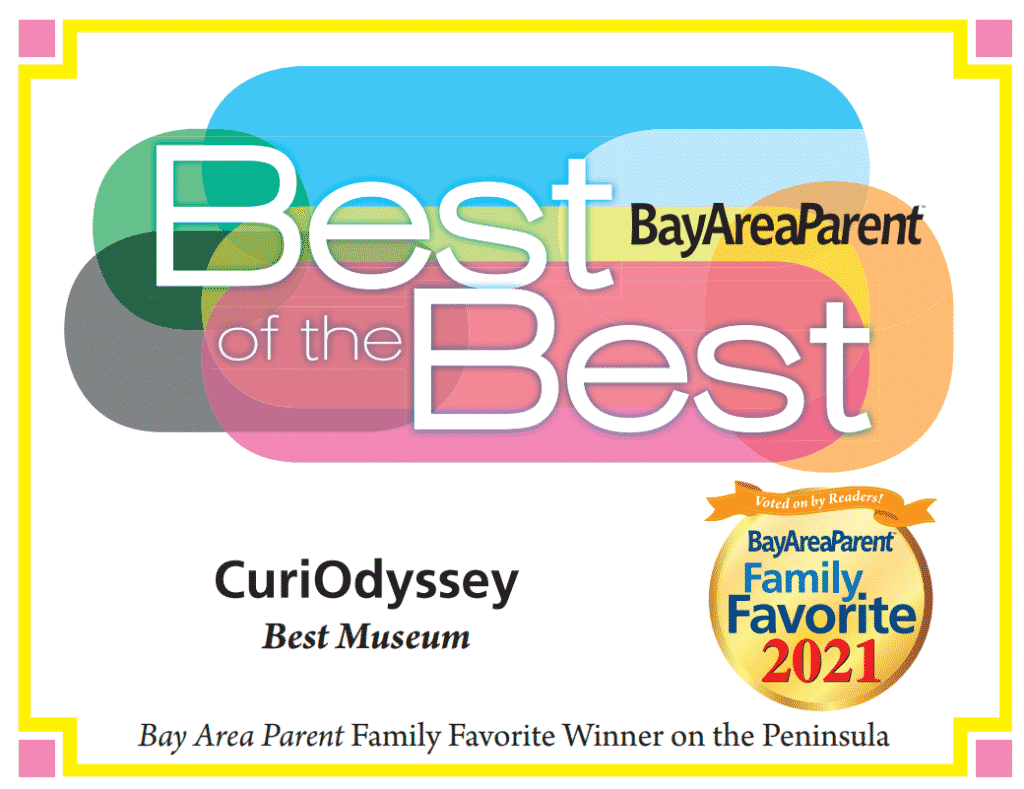 Join the CuriOdyssey Community