Blog
Pumpkin Days in Full Swing!
This year's Pumpkin Days event has already helped kick off the fall season. Starting with our First Friday night which occurred on October 1st, you will be able to enjoy all the different whimsical elements that make Pumpkin Days a fun way for kids to learn and interact with Halloween-related science. Not only do we have the museum and gardens decorated with pumpkins and Autumn décor, but we have a few specific exhibit areas for guests of all ages to enjoy. If you haven't made it out yet, you have a few weeks left to enjoy!
Bone Zone – Take a look at some of the x-rays of current and former CuriOdyssey's animals using x-ray lightboxes and learn about the different skeletal structures of some of your favorite animals, including Antiguo, our resident tortoise. Compare the skeletal structure of a human to different species and check out our fun animal skull collection.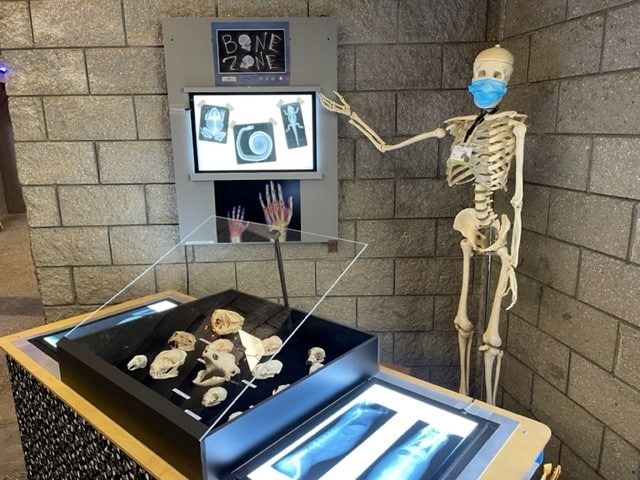 Photo Station – Carefully decorated by one of our wonderful volunteers, this beautifully designed selfie/picture station will make a great photo opportunity for you and your family. The area includes natural fall foliage, sunflowers, corn stalks, pumpkins on pikes, Jack-o-lanterns and other autumn symbols.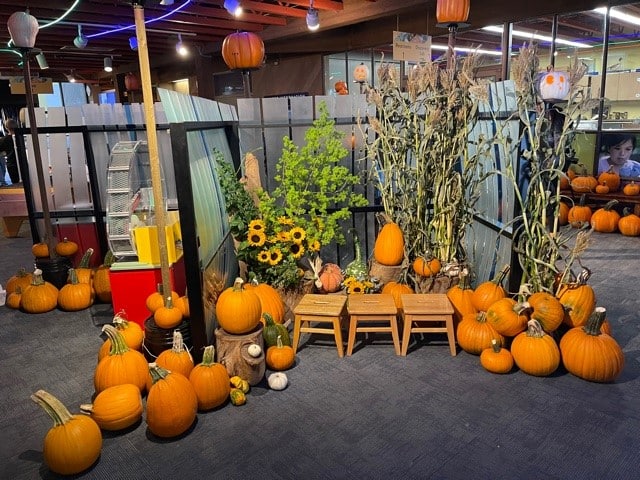 Pumpkin Decomposition – Curious what happens when you leave a pumpkin in CuriOdyssey's garden? Check out the pumpkin decomposition exhibit in our own backyard to see what happens to these plants as they try and fend off the weather, animals and other elements. Natural decomposition is a necessity for life, fueling many animals and providing micronutrients into the surrounding soil. Once the skin of a pumpkin is broken, the natural decomposition process begins and cell walls begin to break down causing dehydration. Our time-lapse pumpkin decomposition display shows the weekly progression of this process.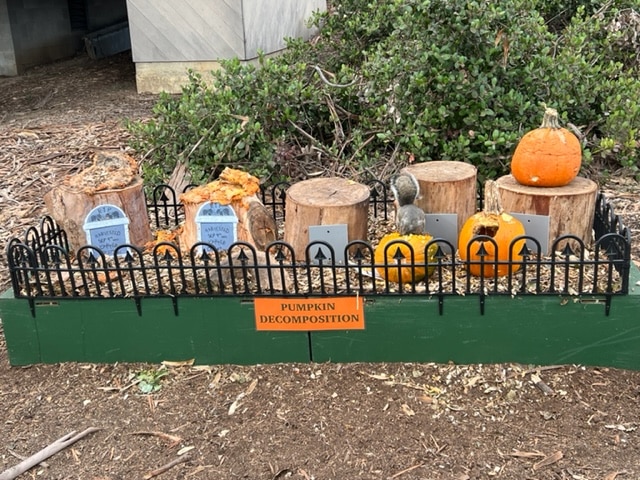 Zombie Plants – Did you know certain plants are able to regenerate from their own clippings? Our zombie plant exhibit displays how plants such as Romanesco can actually regenerate and grow on their own. Plants have the ability to regenerate from the smallest of clippings and can come back even after they have been chopped. A small clipping from something like a basil bush can be placed in water and roots will grow from the stem. These then can be planted in the ground again for another bush or saved in a controlled environment to avoid seasonal decay. Succulents can even just be let out in the open and they will re-root without any water or extra help. Plants can be "topped" to get a new stem or even more than one. Take your garden to the laboratory and see what you can bring to life. Materials like root hormone and hypophonic plant fertilizers were used to help plants regrow and sustain themselves in water.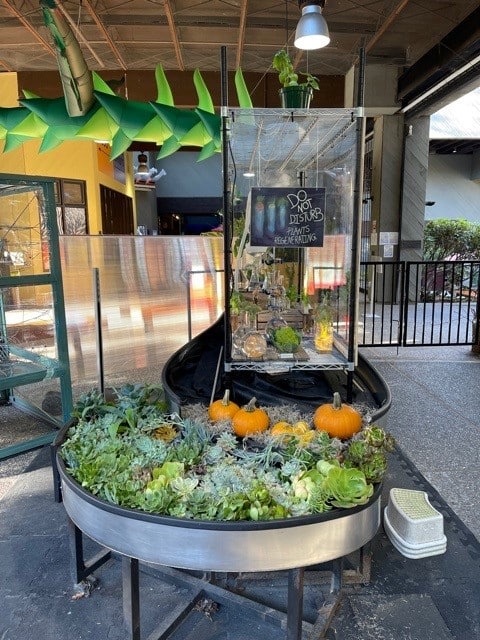 Join the CuriOdyssey Community