Blog
At-home Science Activities for Kids
For CuriOdyssey's complete resource center for At-Home Science online science resources that includes online classes, experiment videos with CuriOdyssey educators, wildlife videos with CuriOdyssey's keepers, live events, science kits, puzzles, books and more, please visit CuriOdyssey At-Home Science HERE.
CuriOdyssey camps and classes inspire the inner scientist in kids with S.T.E.A.M. activities facilitated by professional educators.  But there are lots of quick and easy at-home art projects you can do with your child that teach science concepts.  Here are a few we recommend for your young science enthusiast.
Paper Helicopter
Come fly with us! This simple paper helicopter takes only a few minutes to make. Cut, fold + see it spin!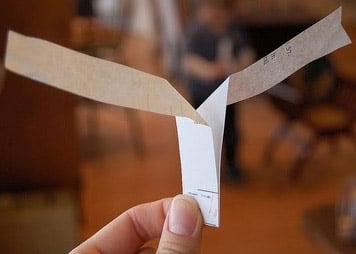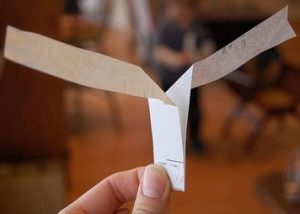 Make Ooblek!
Is it a solid or a liquid or just a ton of fun to make and play with? Learn how to make your very own "ooblek" in a few quick steps!
Thaumatrope
A thaumatrope is an easy-to-make toy that tricks the eye into merging multiple images into one moving image.  It shows the persistence of visual impression and featured early in the history of animation as a widely used 19th century toy.  Learn how to quickly make and use one now!
Shaving Cream Art
Want to make some wild and crazy shaving cream art?  Here are quick steps to making one-of-a-kind works of art.
Join the CuriOdyssey Community