Blog
Things to Do with Kids in the Bay Area This Weekend
Things to do with kids in the Bay Area, weekend exclusives for Friday, 11/24 – Sunday, 11/26, 2017.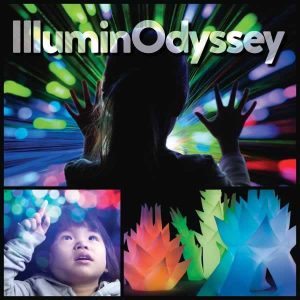 When: Friday, November 24, 2017. 10:00 a.m. – 4:00 p.m.
Where:

 CuriOdyssey | 1651 Coyote Point Drive, San Mateo,  94401
Cost: Included with daily admission or membership.
More Info: Click here for more info.
Explore four floors of radiant sculptured forest, alive with roving beams of brilliance and quiet knolls of touchable, fiber-optic creations. Kids are free to move and stack gleaming objects, physically interact with projections, create colorful moving shadow art, and play with filtered light.
 

Saturday:

 Drone Plex (San Carlos, CA)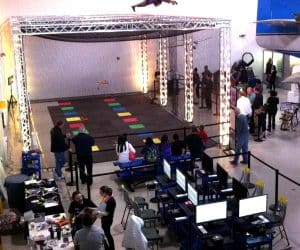 When: Saturday, November 25, 2017.
10:30 am – 12 pm (demonstration / simulation)
1 pm – 3 pm (20-minute Flight Experience, ticket required; ages 8+)
Where: Hiller Aviation Museum | 601 Skyway Rd, San Carlos, CA 94070
Cost:

 $5 for Flight Experience, separate admission fees apply.
More Info: Click here for more info
Try flying a drone! Discover the fun and challenge of drone flight with instruction. Each 20-minute Flight Experience includes: preflight briefing, practice with a drone flight simulator, flight time with a real quadcopter within the Drone Plex.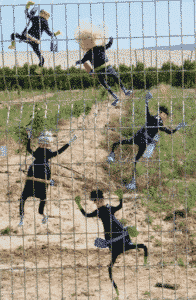 When: Sunday, November 26, 2017. 12:00 noon – 4:00 p.m.
Where: NUMU | New Museum Los Gatos, 106 E. Main Street, Los Gatos, CA
Cost: $6 for Maker Space, separate admission fees may apply.
More Info: Click here for more info.
Use recycled materials to make a funny, pose-able little person to take home. Decorate your sculpture with tissue papers and paints. Ages 4+, no new entry after 3:30pm. All children under 13 must be accompanied by an adult.
Finding fun, engaging S.T.E.A.M. things to do with kids on the weekend is exciting, isn't it?
We think so. Visit CuriOdyssey in person or donate today and bring this exciting superpower of science to thousands of Bay Area kids.
Explore all our upcoming events by clicking here.
#CuriOdyssey #SciencePwr
Join the CuriOdyssey Community