Blog
Public Reopening Estimated for Early June
Dear CuriOdyssey Community,
Like you, we have been eager to return to our familiar and beloved CuriOdyssey experience as soon as possible. Based on new information from the San Mateo County Parks department, we now estimate reopening to the public in early June. This extended closure is needed by the County to fix the power transformer and to continue clearing the many trees causing safety and access concerns throughout the park. Although these circumstances are beyond CuriOdyssey's control, we have every confidence that San Mateo County Parks is doing as much as possible to restore the entirety of Coyote Point Recreation Area to its full capacity. At present, access to Coyote Point is limited to the western side of the park, on weekends only, under the San Mateo County Parks' current safety protocols.
Impact on our programs
We are in the process of securing an alternate site for Night at the Museum, our 13th annual Benefit event on May 11; ticket holders will be notified separately with additional details once they are available. For any immediate questions, please contact [email protected]. If you would like to join us for the event, please click here.
Based on the projected recovery timeline, we are hopeful that summer camps will continue as scheduled, and our education team is hard at work in preparation for the busy summer season. Applications are now open for seasonal camp positions. Learn more and apply on our website!
Support from our Members
We are especially grateful for the patience and loyalty of our Members as our recovery timeline has expanded beyond original estimates. We will be automatically extending the expiration dates of all memberships active as of March 14 to cover the duration of the closure. New membership cards with revised expiration dates will be sent closer to our reopening. In the meantime, we encourage you to visit one of our many reciprocal partners, and stay tuned for Members-only hours when we reopen as another way to say thank you and welcome back. If you have questions about your membership during this time please contact [email protected].
Recovery and repair updates
We close this update with some happy news:
We are delighted to report that Gunner is back in his habitat, just in time for his 14th birthday this month. He is swimming up a frenzy and glad to be home; you can watch a video of his homecoming below.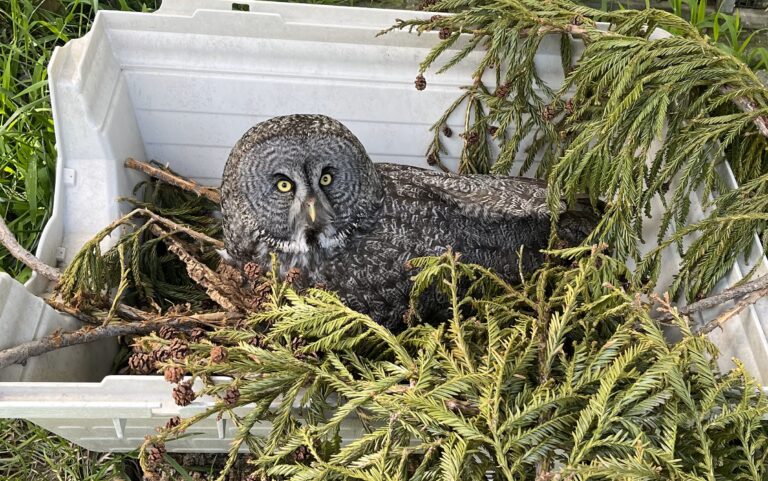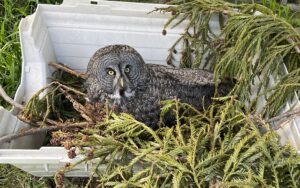 Despite the inclement weather, spring has sprung in our raptor aviary! Keepers report that Bernadette the Barn Owl, Ishta the Golden Eagle, and for the first time, Faora our Great Grey Owl, are all sitting on nests! Though the eggs will not reach maturity due to a variety of animal health and population concerns, nesting is an important part of our raptors' wellbeing and life cycle.
Even without access to the power grid, nearly all of the new exhibits have been installed in the new Bay Gallery building. In the coming weeks, crews will be putting the finishing touches on the facility, including plantings for our native species garden, installation of a new outdoor gathering space, and the stormwater bioswale capture basin. 
Gratitude for our community
Our staff and volunteers join CuriOdyssey because of the opportunity to share the joy and wonders of wildlife and scientific phenomena with our visitors. All of us miss the regular interactions with our guests and being in community with you. We hope to find other opportunities and avenues to inspire curiosity about the world around us, even while our campus remains closed. In the meantime, please stay connected with us on all our social media channels, where you can continue to enjoy glimpses of our wildlife, science factoids, and other day-to-day updates from all of us at CuriOdyssey.
With appreciation,


Aragon Burlingham
Executive Director, CuriOdyssey
For full storm-related closure information, including opportunities to donate or shop our wildlife wish list, visit our recovery landing page.
Join the CuriOdyssey Community