Blog
Plastic packaging is everywhere-it covers the items that we buy at the store, it is wrapped around our food, and it is used as cushioning for items that we order online.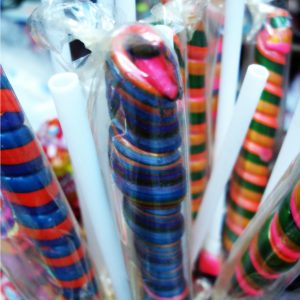 While plastics have become a convenient product to use for shipping and storing items, studies are cropping up that share a different side to that equation.
In order to make hard plastics soft, various phthalate chemicals (called plasticisers) are added to the plastics so they become easier to use as a wrap. Commonly used plasticisers include: 
BPA (bisphenol A)

 

DEHP (di-ethylhexyl phthalate)

 

BBP (benzyl butyl phthalate)

 

DEP (di-ethyl phthalate)

 

Polycarbonates (#7 plastics)

 
Many of these chemicals are endocrine disruptors, meaning that they can affect the reproductive system in both children and adults.
Long-term exposure to plastics like bisphenol A (BPA) and epoxidized soybean oil (EPSO) that are commonly used in plastic packaging (particularly in our foods) is especially harmful to the body. While it may be difficult to completely avoid exposure to these chemicals, using less can make a difference! 
Here are some ways you can reduce the amount of plastic packaging you may find yourself surrounded by:
Visit a local farmer's market to find plastic-free options when purchasing produce.

 

Support and purchase items from companies that use sustainable packaging, both in the store and online. Paper-based packaging is preferred, and some companies even use compostable packaging when shipping their items.

 

If you find yourself surrounded by packing material from online shipments, such as air pillows or bubble wrap, donate them to stores like FedEx and UPS shipping stores to be re-used instead of thrown away. 

 

Opt to buy products that use as little plastic packaging as possible. It might be intimidating to think of going completely plastic-free all at once, so maybe start with small steps and go plastic-free with one commonly-bought item at a time, then work your way up from there!

 
Explore more:
Rudel, R. A., Gray, J. M., Engel, C. L., Rawsthorne, T. W., Dodson, R. E., Ackerman, J. M., … Brody, J. G. (2011). Food Packaging and Bisphenol A and Bis(2-Ethyhexyl) Phthalate Exposure: Findings from a Dietary Intervention. Environmental Health Perspectives, 119(7), 914–920. https://doi.org/10.1289/ehp.1003170
This blog was posted as a part of our #PlasticFreeJuly series. Find us online! #CuriOdyssey #FamilyConservation
Join the CuriOdyssey Community