Blog
Join us in San Mateo for a celebration of science, summer, and pride!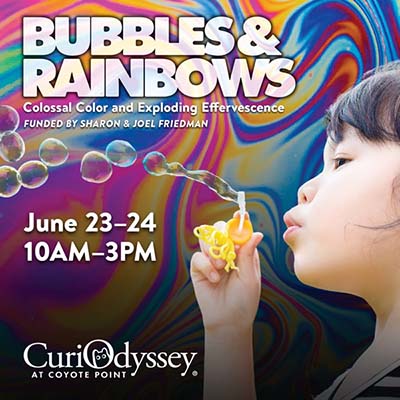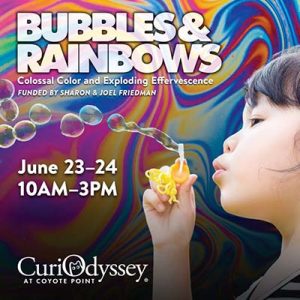 The 2018 Bubbles & Rainbows annual event is scheduled for pride weekend, June 23-24, 2018. 10a-3p. Event included with daily admission, and admission is always free for members! Click to become a member now. Proudly partnered with volunteers from the San Mateo County Pride Center.
Find more of our upcoming events here.
What's so curious about Bubbles & Rainbows at CuriOdyssey?
It's special programming and a change of scenery your kids will love to explore:
Photo-op! A Step-in bubble station. Don't just enjoy the bubble, surround yourself with the bubble.
Ooo! Aah! Imagine the colors you'll see in a rainbow bubble foam eruption.
A special bead wall panel, where you can use provided flashlights to play with the reflection and refraction of light.
Make your own bubbles with fog inside (just like Tom Noddy!).
We got yarn-bombed by Knits For Life for this special celebration.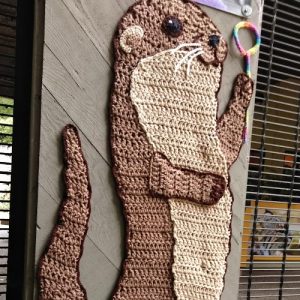 Animal talks throughout the day, on the hour, from 11 a.m. to 3 p.m., with our live Animal Ambassadors.
Rainbow and Pride themed items in our well-stocked Gift Shop (all purchases support CuriOdyssey, a non-profit).
Bubbles. Lots and lots of bubbles. Bubble stations and bubbles blowing everywhere!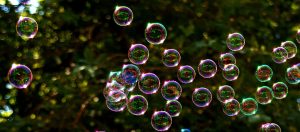 The Science of Bubbles & Rainbows
Bubbles and rainbows demonstrate many properties of physics, and both play a role in research today!
Bubbles & Rainbows 2018, funded by Sharon and Joel Friedman.
As always, you can call us at (650) 342-7755 (Tu-Sun, 10a-5p) for the schedule of events that day!
Thank you.
Connect with us on Facebook, Instagram, or Twitter.
#CuriOdyssey #BubblesAndRainbows #Pride2018
Join the CuriOdyssey Community