Blog
Make way! We're rolling into Maker Faire.
Given our love of science and innovation, it should be no surprise that we're thrilled to be exhibiting at the world's biggest DIY festival – Maker Faire!
The two-day fest is just around the corner, and CuriOdyssey will be participating for the second consecutive year. We've been preparing for months, and we're putting the final touches on our booth layout this week.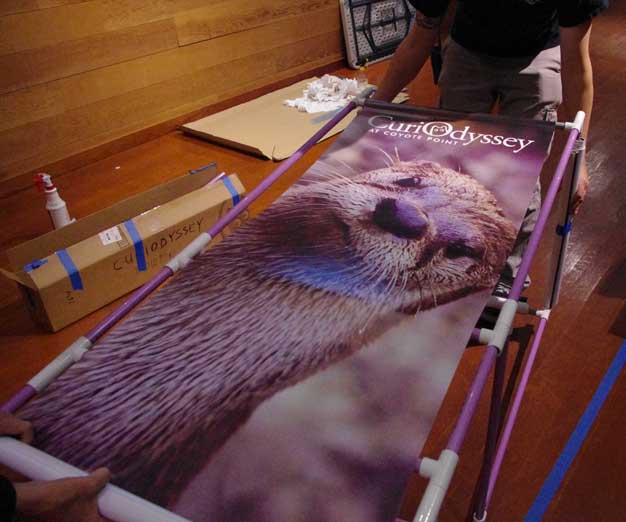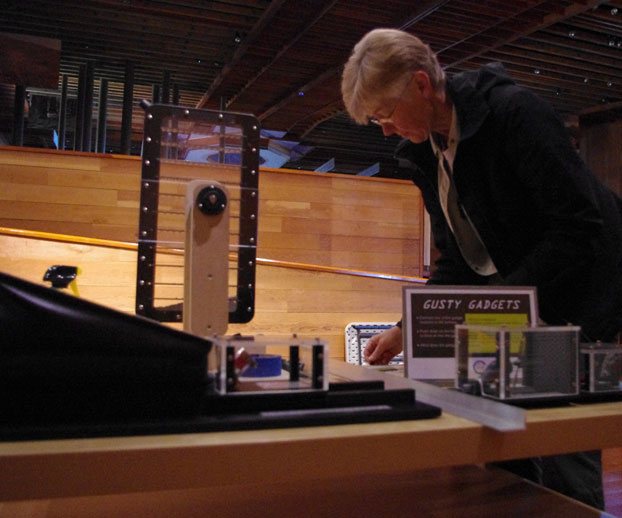 This year, we're taking our brand new Mobile Museum program with us. What does that mean? It means you won't see these mobile exhibits at CuriOdyssey; they're part of our Mobile Museum program that travels to local shops, libraries, and community events. These mobile exhibits are for kids to shake, touch, twist, turn, and launch. Everything is hands-on and ripe for experimentation!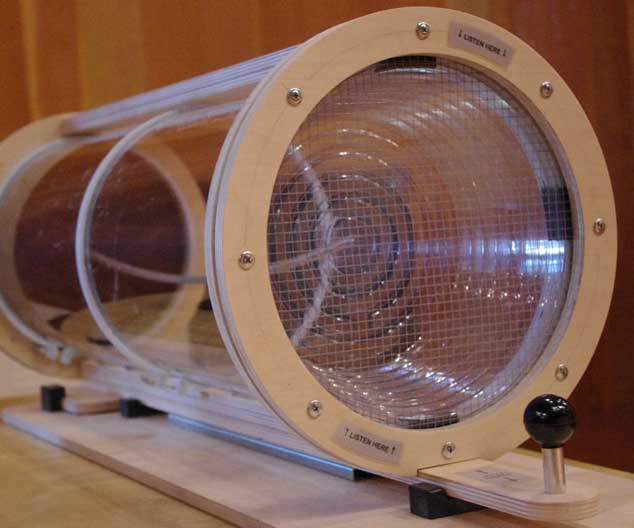 So what will you see? Gusty Gadgets is a bellows and three interchangeable noise and wind makers, while the Slide ESPA is a musical instrument that you can tap, bang, and slide – all at the same time. Our Rain Panel employs the science of a rain stick – but ours is completely transparent so you can see what's going on inside. The Reverberation Chamber (above) invites kids to shake it to create different reverberating sounds. Finally, we have our Rocket Launcher – and you can just imagine what that entails! Along with all of that, kids will be making straw rockets to take home at our activity table.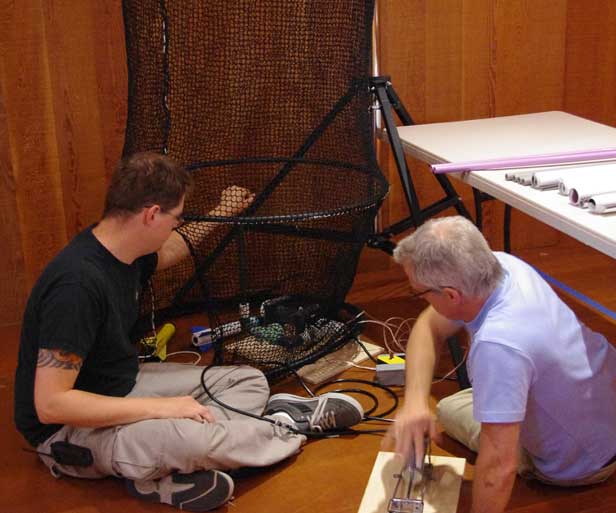 We can't wait to get out to the Faire! Enjoy your behind-the-scenes peek at our preparation here — but we hope to see you in person, May 19-20, 2012.
Join the CuriOdyssey Community