Blog
Eco-friendly Gift Wrap Solutions
Are you interested in a fun, artistic way to save money this holiday season? Try making your own holiday gift wrap!  The ideas we like the best are ones that minimize cost, use what is already available in your house, and can be reused as much as possible. Here are some ideas for you to try!
Ice Swirl Gift Wrap
Would you try some artistic and fun eco-gift wrap ideas? Ice swirl gift wrap is pretty and resuable!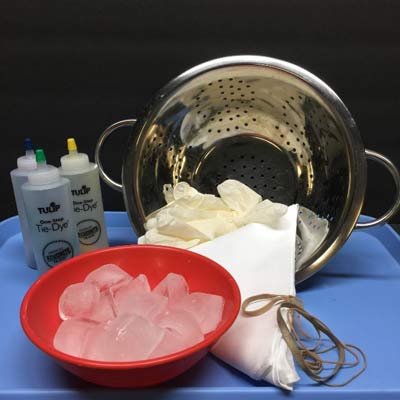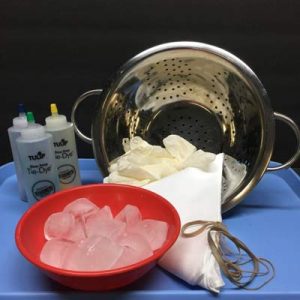 Gather this:
one step tie dye powder
rubber bands
rubber gloves
colander
ice cubes
tray
white or neutral colored cotton cloth (Conservation tip: Upcycle an old shirt or sheet if you don't want to buy new fabric.)
Read the How-To HERE.
Bubble Art Gift Wrap
Do you want to try an eco-friendly alternative to holiday wrapping paper? It's recyclable and artistically beautiful!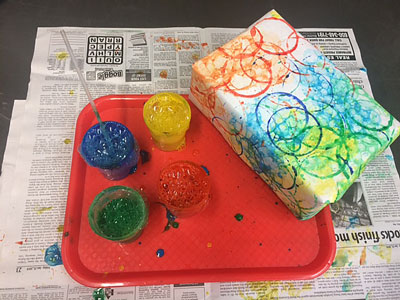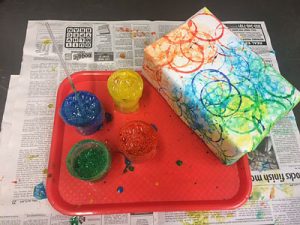 Gather this:
Brown, pink or white butcher paper
Newspaper
Tempera paint
Dawn soap
Water
Glycerin or karo syrup (it helps but isn't necessary).
4 oz cups, or other small cups
Straw
Cookie sheet, (cafeteria tray shown) with shallow lip
Read the How-To HERE.
Share your results with us! #CuriOdyssey
Join the CuriOdyssey Community