Blog
Creature Feetures, Volume 4, Plant Seed Germination
Scientific Observation: Plant germination!
Visit our next onsite exhibition "Creature Feetures" to experience animal and plant features – like germination.  This exhibition will help support the NGSS teachings regarding animal and plant adaptations. You will see microscopic animals magnified through Igor Siwanowicz's magnificent photography, use your feet to power an exhibit and get up close to observe zoo animals widely varying characteristic and features.
This is the fourth in a series of blog posts with videos and experiments to help you develop your own observation skills and to learn about how plant and animal features developed in response to their environment.
Try At-Home Science – Plant Seed Scavenger Hunt and Germination Experiment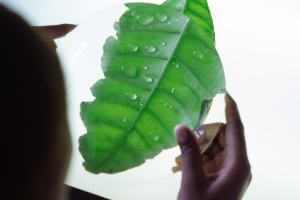 Ready to try out some plant seed experimentation?  While watching this video, find plants and seeds in your own kitchen and learn how to grow a plant or two from the seeds you found.  What do you think will happen? 
From watching and listening to the video, what did you learn about different plant seeds?
What are similarities between the different seeds? How are the seeds different?
If you tried the experiment on your own, what did you observe from your results?
Are you fond of nature?  CuriOdyssey has more to share with you.  Learn about Eggshell Seed Starters, try out Nature Notebooking, and Identify Overheard Birds.  Need more science inspiration, visit CuriOdyssey's YouTube channel.
Throughout your animal and plant exploration, look out for variations, characteristics, habitats, structures, how the plant or animal is impacted by their environment, the structure and function of their body, and so much more.  All of the "creature feetures" will help you understand animals, plants and even yourself.  Have fun observing, experimenting, and exploring!
Join us online, see the science & wildlife we're sharing today! #CuriOdyssey
Join the CuriOdyssey Community