Blog
Camp Spotlight: Introducing Eco Explorers
Calling emerging ecologists and conservationists: the new Eco Explorer camp theme for rising fifth and sixth graders launches this summer. Here's a closer look at the Eco Explorers experience and what to expect during these two-week sessions.
This summer, Eco Explorers will learn and collaborate at the intersection of local ecology, design thinking, and conservation through a past-to-present exploration of the San Francisco Bay Area. Campers will explore Coyote Point park, meet animals from our zoo, and learn about other California native species and their importance in the ecosystem. We will learn about soil health, native vs invasive plants, why pollinators are so important for food production, and how we can take small steps to make big impacts on our environment.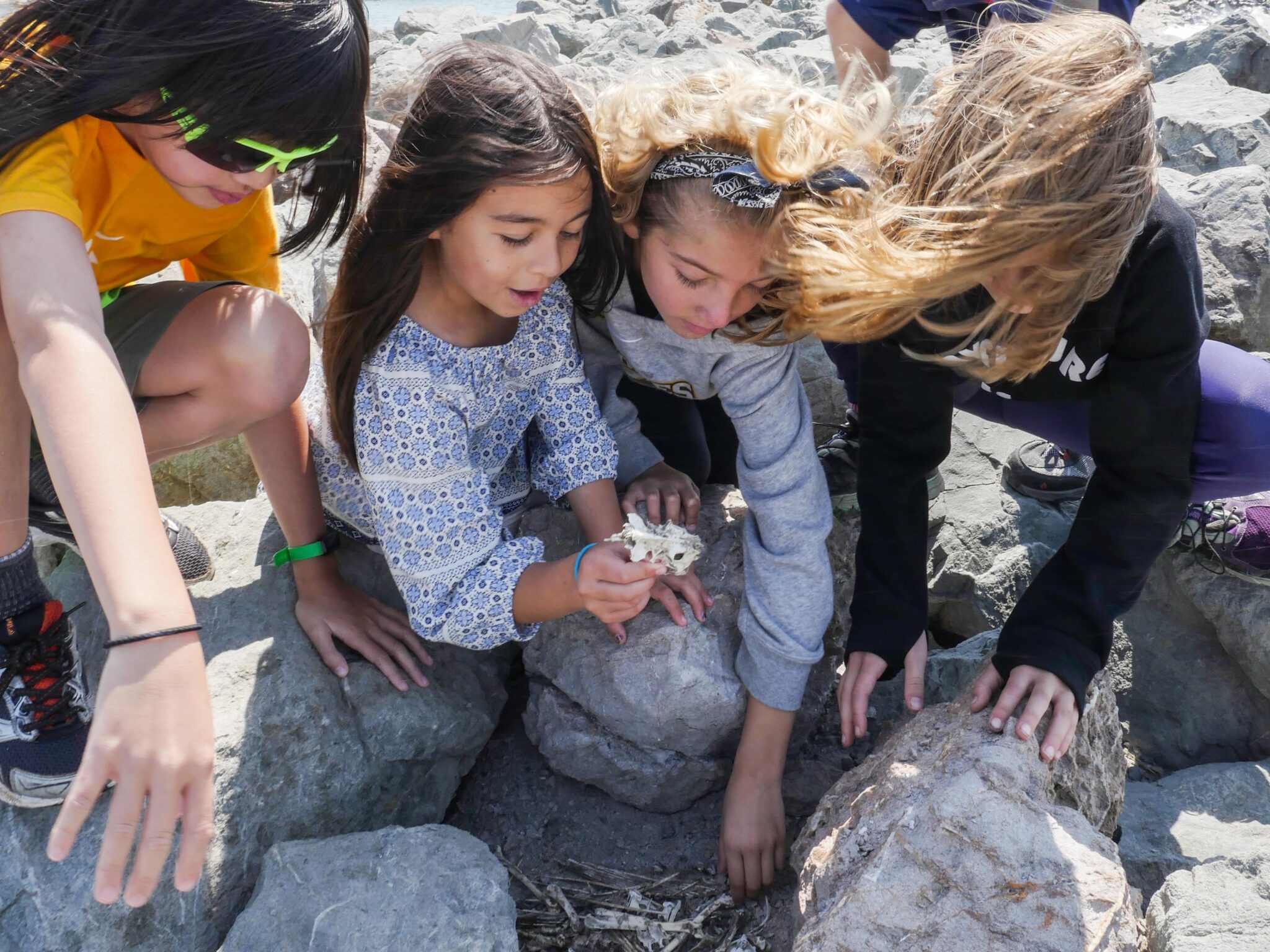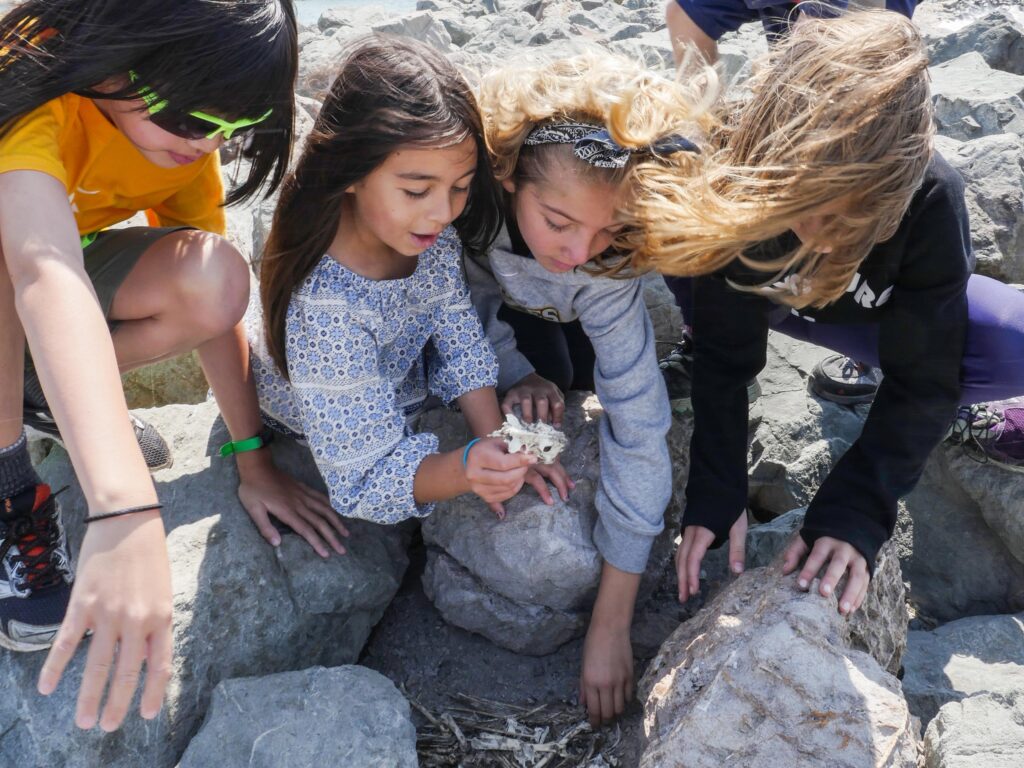 Camp CuriO Eco Explorers will need to come prepared to get messy while exploring the many aspects of our larger Coyote Point Recreation Area. There will be treks to the Marsh, Jetty, Sandy Beach, and Rocky Beach, where we will examine and analyze soil, hunt for signs of life, and do some journaling and sketching of what we observe around us. We will participate in citizen science projects by documenting the flora and fauna we discover and where exactly it was found.
We will also learn and explore how the landscape of our bay area has changed over the millennia, including who has cared for it, and how. Campers will examine the relationships between extinct megafauna and how they helped manage the land and learn to read soil deficiencies by the types of plants growing. With all the trees that have fallen in Coyote Point from extreme winter and spring weather, the landscape has changed dramatically: let's see if we can find new plants and animals growing and building homes in the park.
Eco Explorers will also gain experience in research and science communication. Campers will become topical experts as they work either in small groups or alone to create a presentation outlining their question, stating their claim, providing supporting evidence, and persuading the audience that their conclusion is the best potential answer to the problem. Using computers to research, Eco Explorers will tackle their choice of open-ended questions such as: "If river otters disappear from our bay, does it matter?", "Are marshes and wetlands important to our ecosystem?", "What's better for plants: growing in soil or water?", or "Does it really matter if I conserve water if I'm only 1 person?"
Join the EcoExplorers this summer if you're a rising fifth or sixth grader, enjoy a mix of outdoor and indoor activities, and want to learn more about how to preserve the ecosystems here at Coyote Point.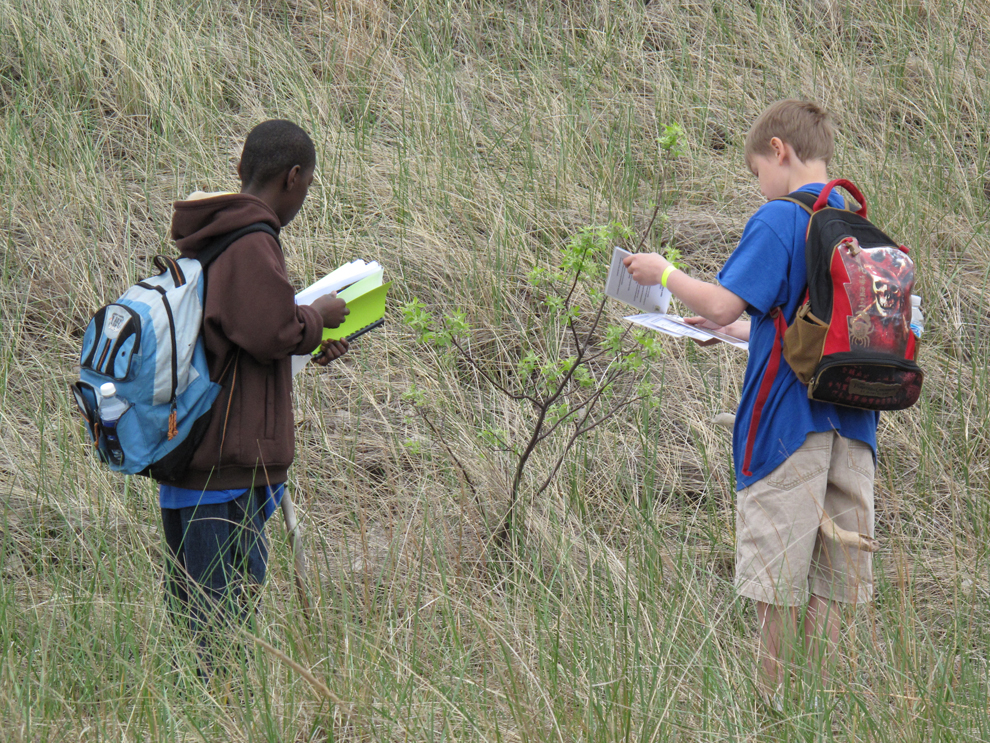 Join the CuriOdyssey Community