Blog
Five Fabulous Staycation Ideas
Are you thinking of having a staycation this year?  You are not alone.  Here are some ideas of how you and your family can create a meaningful and enjoyable vacation, either in your home or close to home.  Each suggestion adds ideas for fun and exploration – even if you stay right in your own home.  The key, for you adults, is to really let yourself be on vacation.  Each suggestion has some questions for reflection for your kids.  Feel free to participate and answer those too.

Spend time with some of your favorite zoo animals!
Yep, you guessed it, visit CuriOdyssey remotely!  There are several different ways to visit CuriOdyssey from your home.  1. Check out our animal cams.  2. Watch our amazing Animals-in-Action videos and remember being at CuriOdyssey, hearing a keeper tell you all about our animals.  3. Scroll through a variety of videos on our Facebook page.  We've all been glued to our screens so much in the last few months.  So, after you spend a little time online, spend some quality time offline.  Play with your own pet or head outside to search out wild animals (birds, insects, reptiles, or mammals).  Here's a video to help you with recording your observations.  Families exploring together can have a great time!
Questions for Reflection: What did you learn when playing with your pet or observing wild animals?  How did you record your observations?
Missing amusement parks? Take a virtual amusement park vacation!
Canada's Wonderland has several YouTube videos where you can take a virtual ride on a roller coaster! For some of you, these will be bigger roller coasters than you've ever experienced.  You will get the view of being on the roller coaster while being in your own living room!  Canada's Wonderland has some tips on their website of how to make it a more interactive experience for adults and kids.  Click here to try out their virtual rides.  What else do you like to do at an amusement park?  EAT!!  Here are some recipes to make at home to recreate your Disneyland or Disney World food favorites.  Finally, get inspired to create your own amusement park by watching, "Wonder Park", an animated film that is full of creative fun.
Questions for Reflection: If you could create an amusement park, what would it include?  What kind of amusement ride could you recreate at home right now?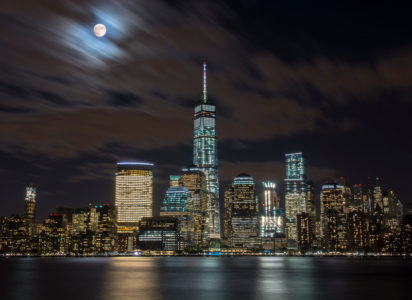 Take a vacation to New York City – virtually, of course!
Whether this will be your first visit to New York City or you have been there many times, you'll see some things that will be new to you on this virtual tour.  First stop, the Statue of Liberty!  Click here for a 360-degree view of the Statue of Liberty, both inside and out.  In this tour, you get to explore inside the crown and the torch.  Next, head uptown all the way to Central Park.  Take a virtual tour with optional clicks into additional photos and 360-degree panoramas.  After you've explored Central Park, head to Harlem for a visit to the Apollo Theater.  Here you can listen to some fantastic music!  The Apollo created a digital stage so you can listen to music from artists who have performed there.  Take a listen!  Before leaving NYC, you will want to see a Broadway show!  There are several options for watching Broadway or professional theater from home.  This article will help you begin your search and give you a lot of options.  When you get hungry during your virtual trip, you must have New York style pizza.  Here's a recipe to try at home.  Have fun exploring the Big Apple!
Questions for Reflection: What else would you like to explore in New York City?  What different city would you like to explore virtually?  What would you do there?
Ready to go outside?  See if your local county, state, or national park is open!
You've been exploring your backyard and, maybe, a bit of your neighborhood since mid-March.  Now, maybe, you're ready to explore a little bit further afield.  Many county, state, and national parks are opening to visitors (with face coverings and social distancing for safety).  Check your local county parks and recreation website to find your closest county park.  See what they have to offer.  If you live in San Mateo County, check here for the San Mateo County Parks information.  California State Parks are offering a host of online learning opportunities.  Check those out on the California State Parks PORTS Distance Learning Program Facebook page.  After some online exploration, spend some time at your closest state park for fun and exploration.  Check the California State Parks website to find locations and what each park has to offer.  If you live near a National Park, Monument, or Historic Site, you are lucky!  Find out if the National Park nearest you is open for visitors here.  Also, check out the National Park Service Facebook page for more information, videos, and photos of the beautiful sites around the United States.  Remember to stay safe while expanding your field of exploration!
Questions for Reflection: When you were exploring, what did you find, see, hear or touch?  What pictures could you draw to show what you saw?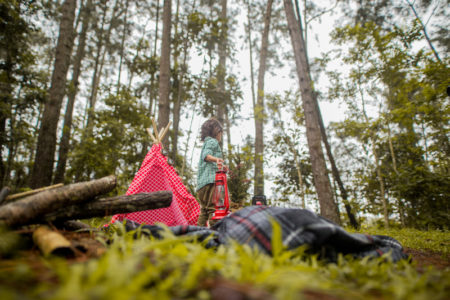 Camping at home! 
Camping at home can be really fun!  Do you have a tent?  If so, set it up in your backyard.  No tent or no backyard?  No worries!  You can make a tent out of furniture and sheets or blankets in your living room.  This link will help you with creating an indoor tent.  You can also do a search online for other indoor tent ideas.  No sleeping bag?  No problem.  Just use warm, thick blankets and pillows.  What else do you need for a camping trip?  If you have a barbeque or a fire pit, you could cook food outside.  Check out this list of camp food ideas and recipes.  Even if you're camping indoors, you could make these camp treats.  If you're looking for activities to do on your camping trip, check out CuriOdyssey's science experiments for kids.  There are several fun and educational offerings like "How to Make a Paper Airplane", "How to Trace Shadows" and "How to Make a Solar Oven".  Maybe you could even cook something in your solar oven!
Questions for Reflection: What would a picture book about your home camping experience look like?  If you camp at home again, what would you like to do next time?
Staycations are a great way to bring the family together in a fun and different way while saving money, travel time, and ensuring a safe experience.  You could take a week and do one of these activities each day.  What other staycation ideas can you and your family think of?  If your family comes up with a great idea, please share on your favorite social media with #CuriOdyssey.  We here at CuriOdyssey wish you happy staycationing!
Join the CuriOdyssey Community