Blog
Broadening access to CuriOdyssey through an expanded Museums for All program
Introducing free admission and membership to qualifying local families with greater membership eligibility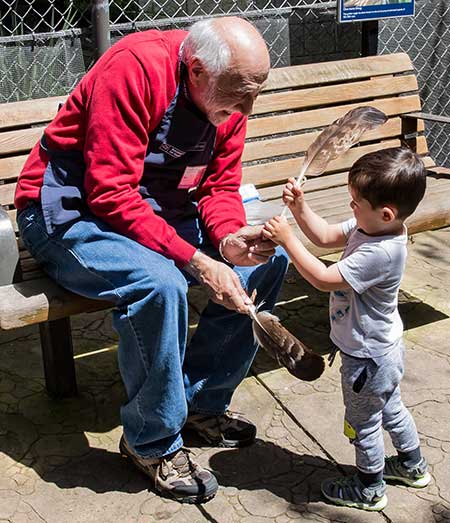 Beginning Tuesday, July 11, CuriOdyssey will remove both the $1 ticket fee and the $35 annual membership fee for its Museums For All programs designed to increase access to all Bay Area children and families, regardless of financial means. This means that eligible families will be able to visit CuriOdyssey with zero out-of-pocket costs.
In addition to eliminating the cost of participation in Museums For All, CuriOdyssey is expanding the qualifying criteria for the related annual Membership For All program, which grants qualifying families free admission to the science center and zoo for twelve months. The museum will now accept proof of enrollment in additional assistance programs, such as subsidized child care or homeless shelters, and align the qualifying low-income level threshold to match Bay Area averages. The program already accepts, and will continue to accept, families who participate in Golden State Advantage EBT/CalFresh/SNAP, WIC, Medicaid, Medi-Cal, Healthy Families or Kaiser Cares for Kids programs.
Program history
Since CuriOdyssey launched the Museums For All program in 2018, over 950 subsidized memberships and 11,400 subsidized single-day admission tickets have been issued to families throughout San Mateo County. By eliminating all fees, CuriOdyssey hopes to further expand enrollment throughout the region.
"At CuriOdyssey, we believe that all children should have access to science education. We hope that eliminating the cost of coming to CuriOdyssey for under-resourced audiences will allow families throughout San Mateo County to nurture their curiosity about the world around them."

Aragon Burlingham, CuriOdyssey Executive Director
The Museums For All program at CuriOdyssey is offered as part of the joint initiative of the same name organized by the Association of Children's Museum and the Institute of Museum and Library Services. Launched in 2014, the national Museums For All program is designed to encourage families of all backgrounds to build lifelong museum habits.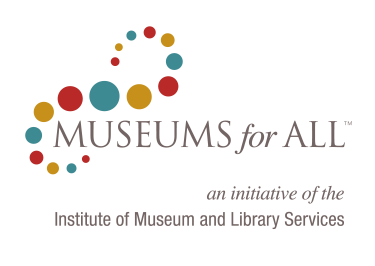 CuriOdyssey's Membership For All program also provides substantial annual benefits to qualifying families, including reciprocal discounts at over 500 participating science and wildlife centers around the world, free parking in Coyote Point Park in San Mateo while visiting CuriOdyssey, and discounts on camps, classes and parties and in the museum store.
CuriOdyssey members and visitors observe non-releasable native California wildlife during every visit, including during daily bobcat and otter feedings and presentations by professional keepers. CuriOdyssey's interactive science exhibits and education programs give kids hands-on experience with natural phenomena, encouraging critical thinking and inquiry-based learning.
Museums For All: At A Glance
$0 daily admission fee for qualifying families, up to 4 people
Must meet the following qualification:
Current enrollment in Golden State Advantage EBT/CalFresh/SNAP, WIC, Medicaid, Medi-Cal, Healthy Families or Kaiser Cares for Kids programs
---
$0 annual membership fee for eligible families, up to 2 adults and their children
Must meet any one of the following qualifications:
Current enrollment in Golden State Advantage EBT/CalFresh/SNAP, WIC, Medicaid, Medi-Cal, Healthy Families or Kaiser Cares for Kids programs
Current participant in foster care and/or a nonprofit organization that supports families and their children living with serious illnesses
Must have participated in a subsidized child care program or temporary/transitional housing for those experiencing homelessness or domestic abuse within the past six months
Falls within qualifying income level thresholds


Join the CuriOdyssey Community