Blog
Scenes from IlluminOdyssey – A Winter LIght Experience for Kids
CuriOdyssey's spectacular winter light exhibition, IlluminOdyssey, will electrify your child's imagination!  Inspired by the science of light, this winter exhibition of interactive, kid-friendly glowing art is wildly popular.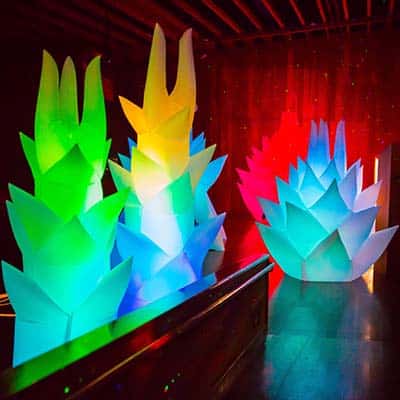 CuriOdyssey's four-floor Redwood Hall is transformed into a radiant, sculpted forest, alive with roving beams of brilliant light.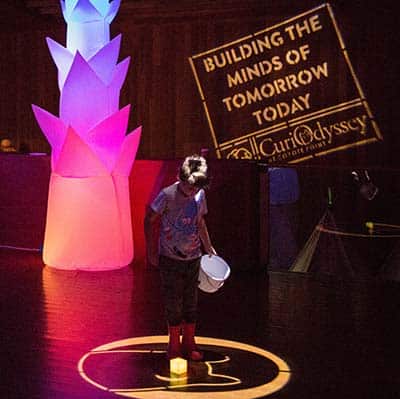 Quiet knolls of touchable, lighted creations transfix kids and their families.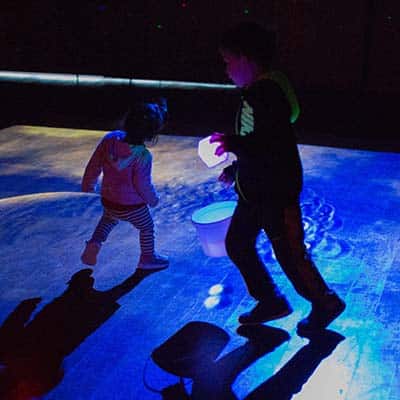 Kids can move and stack gleaming objects, dance with ripples, create colorful moving shadow art, and play with filtered light.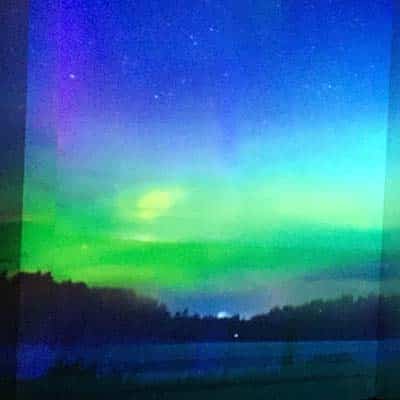 The shimmering Aurora Borealis inspires guests with natural light.
IlluminOdyssey is open for a limited time.  It is open 10am to 4pm on Tuesdays through Sundays through January 7, 2018.
The exhibition will be open late until 8pm on First Friday Family Nights on December 1, 2017 and January 5, 2018.  It will be closed December 9-10.
Don't miss it!
Join the CuriOdyssey Community