Family Events
A Celebration of the Dinosaurs that Survived
Saturday, June 3, 10 a.m. - 3 p.m.
See these magnificent birds in action. Learn the science of their survival. Watch them in flight and see them up close.
Look up to the skies to see raptors soar with falconer Kenny Elvin. Discover differences in bird species with Wildlife Associates. Learn the role raptors play in ecology from Raptors Are The Solution. Help monitor raptor populations with Golden Gate Raptor Observatory. Meet CuriOdyssey's raptors.
Free with admission.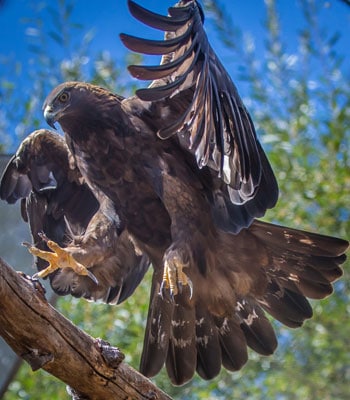 A Celebration of the Dinosaurs that Survived
Raptor Power Day
Join the CuriOdyssey Community