Camps & Classes
Nurture your child's budding curiosity through Science Explorers, a weekly class on Friday mornings designed for kids aged 3–5. Tinker with the laws of physics, experiment with crazy chemistry, meet the critters of CuriOdyssey, and unleash your creativity!
Scholarships are available for qualifying families! Learn more about our CuriOdyssey Scholarship Program.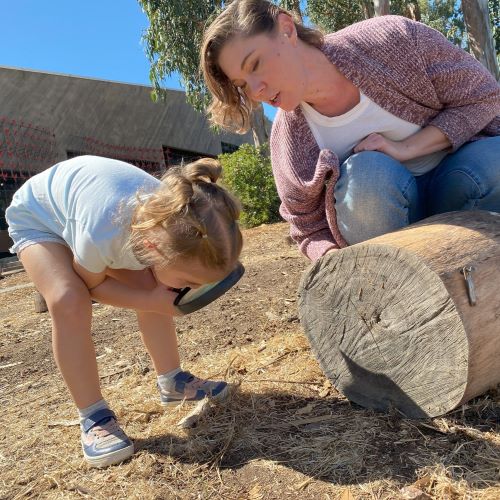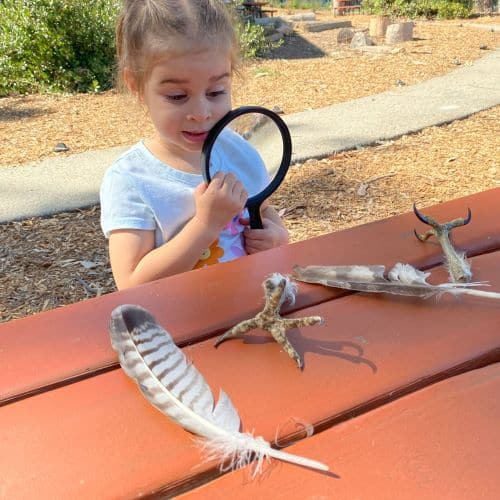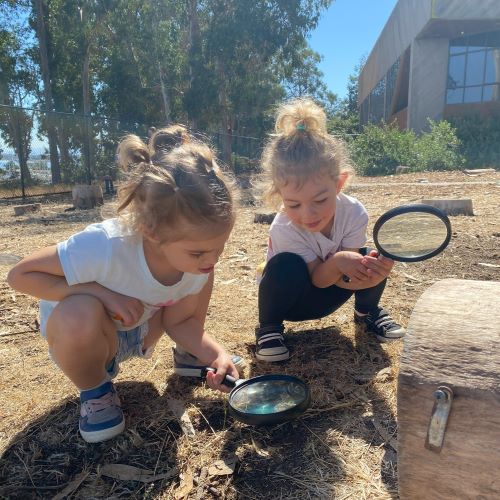 Science Explorers Sessions
November 10 - December 15, 2023 (No class 11/24)
Physical science is the study of stuff – what it's made of, what it does, and how it changes. In this fun-filled physics session, we will explore physics and engineering! Science Explorers will ask questions while building, observing, testing, and more. If your child loves tinkering and experimenting, this is the session for them!
January 12 - February 9, 2024
Using oobleck, slime, vinegar, baking soda, and more, we will see what makes chemistry so cool! Then we will try test exciting reactions such as diet Coke and Mentos, elephant's toothpaste, and ice cream making.  Science Explorers will conduct their investigations in this positively cool chemistry class.
February 16 - March 15, 2024
Let's get crafty with DIY, test our tinkering, and make a mess in the art-themed class! Think like engineers as we experiment with the science behind our mixed-media art projects. Unleash your creativity in expressing newfound discovery with art that is sure to delight!
April 12 - May 10, 2024
This program is for animal enthusiasts! Budding biologists will have a chance to meet many of the animals at the CuriOdyssey zoo! We will learn about different types of animals and what makes them unique by exploring biofacts, observing animals, and learning how we care for the animals that call CuriOdyssey home.
Program Information:
Science Explorers is for youth 3 to 5 years old.
Class Days: Fridays
Class Time: 8:30 am – 12:00 pm
5-week sessions
Location: CuriOdyssey
Fee: Member: $359/session
Non-Member: $449/session
Each session has five classes, held on Fridays.
Participants must provide their own snack.
Participants must be potty-trained and able to use the bathroom independently.
Cancellations/Refunds:
Cancellations more than 21 days prior to the start of your program will result in a 75% refund of your program fees.
Cancellations less than 21 days from the start of your program are not eligible for refunds.
A full refund will be given if CuriOdyssey cancels your program.
CuriOdyssey cannot provide partial refunds for missed classes and cannot offer a prorated price for partially attended sessions.
Memberships are non-refundable.
Transferring Sessions
If you need to transfer sessions, please reach out to the Education Team.
A $25 transfer fee will be collected per session transfer.
Join the CuriOdyssey Community