Family Events
The Nature of Patterns
Fridays:
June 16 & July 28 at 6:30 p.m., 7:15 p.m.  |  August 18 at 7:30 p.m.

Members – $5  |  Non-members – $10  |  Innovators Circle – Free
Enjoy a festive evening of short films celebrating creative observations of natural phenomena as well as human and animal behaviors. Creatures come to life with humor and affection in this family-fun program! Tickets sales will open in April.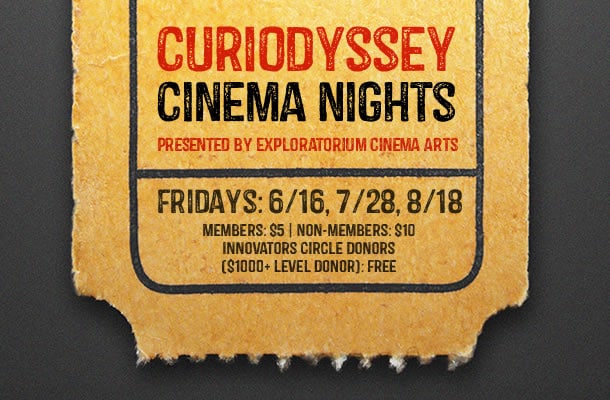 Experience a cinematic collaboration from CuriOdyssey and Exploratorium Cinema Arts and enjoy a series of short, family-friendly films this summer!
Cinema Nights
Join the CuriOdyssey Community