Visit
The CuriOdyssey Shop offers a wide variety of interactive, educational, and eco-friendly toys to inspire the scientist and nature-lover in everyone. The CuriOdyssey Shop has great gift ideas for all ages and budgets – books, toys, gadgets, crafts, stuffed animals, and experiments. Or stop into the Shop during your visit for a healthy snack.
When you purchase from The CuriOdyssey Shop, you can feel good knowing that you are "shopping local" and supporting our exceptional animal care, cutting-edge science exhibits, and hands-on activities.
CuriOdyssey members save 10% on all Shop purchases and visit the museum for free. To learn more about membership or to become a member, click here.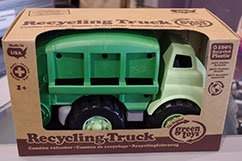 Eco-Friendly
We carry a variety of green toys made from recycled plastic, wood, and bamboo. We also carry Envirosax, designer bags that roll easily into your pocket, purse, or backpack for that quick trip to the grocery store. Make a statement with your next gift!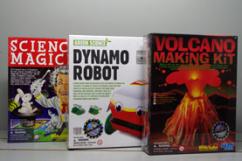 Science Activities
The CuriOdyssey Shop has a wide selection of interesting science activities, kits, and products for scientists of all ages. Create circuits, learn about biology, build a volcano, make snow, or mix a chemical creation.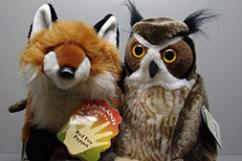 Plush Animals
Take your favorite CuriOdyssey animal home with you as a cuddly plush animal. Play with an adorable otter finger puppet or cozy up with a squishy coyote. Our plushies are always a big hit!
Join the CuriOdyssey Community