Animals
CuriOdyssey's Conservation Program focuses on conservation issues that impact San Mateo County and, more broadly, the native California animals that reside at CuriOdyssey.
Conservation and Research
Projects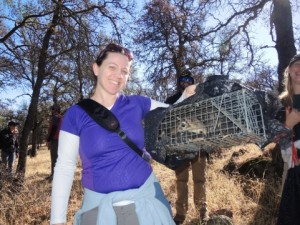 HABITAT RESTORATION
CuriOdyssey focuses on restoration projects located in San Mateo County, though we occasionally participate in projects elsewhere in California if a restoration project is directly connected with a threatened or endangered species in our collection.
We are currently providing safe habitat for Northern Pacific Tree Frogs in our gardens. Twice a year, we collaborate with the San Mateo County Department of Parks and Recreation to coordinate baylands beach clean-ups in Coyote Point Recreation Area. We have also worked with park rangers to re-establish native oak grasslands in Coyote Point Recreation Area. Lastly, we collaborate with PRBO Conservation Research to restore native habitat in Pescadero at our partner institution, TomKat Ranch.
WHAT IS CITIZEN SCIENCE?
Citizen science is defined as "research collaborations between scientists and volunteers, particularly (but not exclusively) to expand opportunities for scientific data collection and to provide access to scientific information for community members" (Cornell Lab of Ornithology, 2008). CuriOdyssey engages community members in observation of local species to provide baseline data for the local eco-system and to contribute to existing data collection efforts.
Learn more about the citizen science projects CuriOdyssey participates in as well as how you can become a citizen scientist.
SUSTAINABLE PRACTICES
CuriOdyssey identifies ways in which we can make our facility, site, or local community more environmentally-friendly.
In 2008, CuriOdyssey started our Know Your H2O project, eliminating the sale of single-use water bottles in our store and replacing them with filtered water available for all visitors to use with a refillable water bottle. In addition, we have worked with local sports leagues to sell basic water bottles to encourage players to bring their own multi-use water bottle rather than use a single-use water bottles. We estimate that this effort has removed more than 50,000 water bottles from circulation in the last four years.
We aim to source as many of our institutional supplies from local, environmentally responsible companies whenever possible. We also seek to use environmentally friendly products for our visitors and staff alike.
Lastly, we are in the process of re-envisioning our gardens to incorporate more native plants that will support local insect and animal populations and reduce our need for irrigation.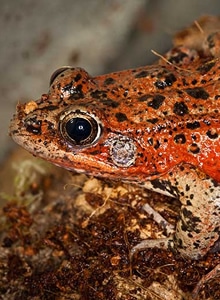 RESEARCH
As projects arise, CuriOdyssey staff provide direct support to researchers collecting data on native California species, with particular focus on those native California species in our collection. For example, we have worked with researchers at Sonoma State University to observe the breeding patterns of Western pond turtles in the North Bay Area.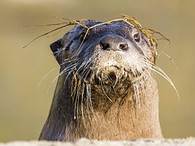 CAPTIVE BREEDING
CuriOdyssey works with the Department of Fish and Wildlife, as well as other local zoos, to participate in breeding projects of species native to California, with particular focus on those native California species in our collection.
COINS FOR CONSERVATION
The next time you visit The CuriOdyssey Shop, you can support CuriOdyssey's conservation initiatives by participating in Coins for Conservation. With every purchase, you will have the option to round your purchase amount up and donate your change to our conservation program. Your donation is used entirely to support the projects above. To find out more about The CuriOdyssey Shop, click here.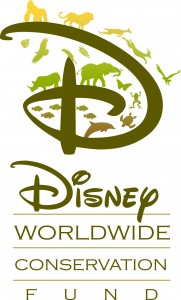 Thank You!
We would like to thank the Disney Worldwide Conservation Fund for the partial funding of our Nature Play Project. This project was awarded through the Disney Worldwide Conservation Fund as part of the Nature Play Begins at Your Zoo
& Aquarium collaboration with the Association of Zoos and Aquariums (AZA).
Join the CuriOdyssey Community