SCIENCE EXPERIMENTS FOR KIDS
A project your kids will love that saves you from cooking dinner. It's a win-win.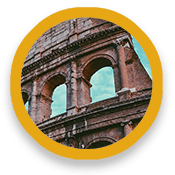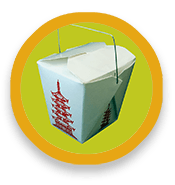 This animal is not on exhibit in the habitats. It is one of our Animal Ambassadors and is used in public and school programs.
Arches are everywhere. From ancient Roman ruins to modern bridges, arches shape the built world. They take many forms and are constructed out of many different materials. Arches can even be made out of take-out containers, so this is your cue to head to your favorite restaurant in the name of education.
In this simple activity, your budding architects will build their own arches and then test them for strength. They'll work up an appetite with all of their heavy lifting, so they'll be ready to dig into all of that take-out food when they're done.
GATHER THIS:
THEN DO THIS:
Try creating an arch out of the shaped take-out boxes without using tape.
Try using tape to keep pieces of the arch from falling while you complete it.
Try making multiple arches and putting something on top of them.
ASK THIS:
What makes an arch strong?
What does an arch need for it to be strong?
How many boxes make a stable arch?
WHAT IS HAPPENING?
The take-out food boxes taper toward the bottom, so they easily create arched shapes. You can also build straight up by stacking the boxes alternating between forward and backward facing.
WHAT THIS TEACHES:
Skills: Motor skills, observation

Themes: Geometry, physics, gravity

Join the CuriOdyssey Community