SCIENCE EXPERIMENTS FOR KIDS
HOW TO MAKE RAINBOW CELERY
Hey kids, sometimes it's okay to play with your food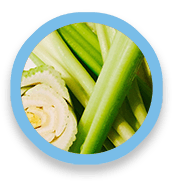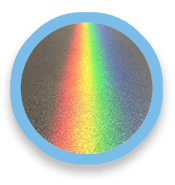 This animal is not on exhibit in the habitats. It is one of our Animal Ambassadors and is used in public and school programs.
It's hard to get kids to eat their vegetables, but they might find them more interesting if they could see what makes them grow. This activity will show your little scientists how plants "drink" water and get their nutrients.
Using stalks of celery that have been placed in colored water, kids will have fun actually seeing how the liquid moves through the plants. We can't guarantee your kids will start eating salads, but they might want to help you out in the garden in a little more.
GATHER THIS:
Stalks of celery with the bottom ½ inch cut off. Keep leaves on if you can!
Tall sturdy cups or jars (clear containers make it easier to see)
Food coloring in various colors
Water
THEN DO THIS:
Fill each cup halfway with water.
Put several drops of food coloring into each cup.
Put a stalk of celery in each cup with the cut side down.
Wait and watch the colored water move up through the veins of the celery. It will look delicious but don't eat it!
ASK THIS:
What did the colored water do?
What does this tell you about plants?
WHAT IS HAPPENING?
The process you are seeing is called "capillary action" and is seen in plants where moisture travels from the roots to the rest of the plant. Nutrients in the soil that dissolve in water are carried to the cells in plants in a similar way that the colored water was transported to the leaves of the celery.
WHAT THIS TEACHES:
Skills: Observation skills, patience
Themes: Capillary motion, color recognition & identification
Join the CuriOdyssey Community