Family Events
Explore science and meet native California animals! CuriOdyssey's free Community Days take place on varying days, both during the week and on the weekend, so that more visitors have the opportunity to experience CuriOdyssey. Vehicle entrance fee for Coyote Point Park is $6 per car.
Please be aware that Community Days are typically crowded in the morning and early afternoon. If you'd like to avoid the crowd, consider coming later in the day.
Upcoming Community Days:
Wednesday, March 20, 2019 (California Wildlife Day)
Sunday, June 9, 2019
Tuesday, September 24, 2019
Community Days Lead Sponsor: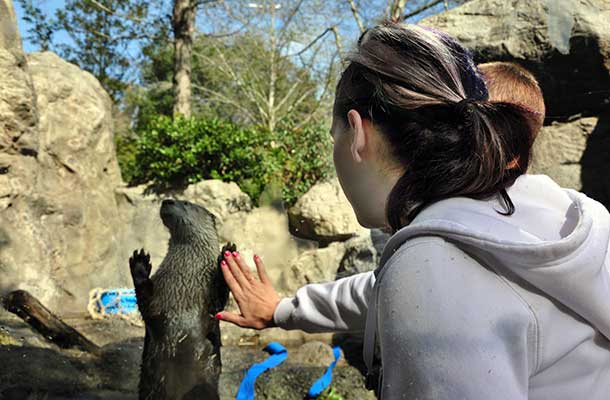 Get up close with science and animals, free of charge!
Community Days
Join the CuriOdyssey Community