Blog
CuriOdyssey Temporarily Closed Due to Storm Damage
Animals and staff are safe; downed trees and other safety hazards remain
An update to CuriOdyssey's storm damage was published on March 23. Read more.
CuriOdyssey will be closed to the public until further notice after sustaining damage during the March 14 storm. The damage includes many fallen trees throughout our parking lot and animal care area, though all our animals and staff remain safe.
The CuriOdyssey team is working diligently in partnership with our San Mateo County Park rangers to assess and repair the damage, remove downed trees and other safety hazards, and restore power to our facilities. Our wildlife and veterinary staff are on site every day as usual, making sure all animals are comfortable and cared for. Anyone who purchased advanced tickets will be contacted if we remain closed on the day of your planned visit.
We will continue to update our website and social media with our reopening plan. Please follow us on Facebook, Instagram, and LinkedIn to learn when we are able to welcome you back. Thank you for your understanding and we hope to see you soon.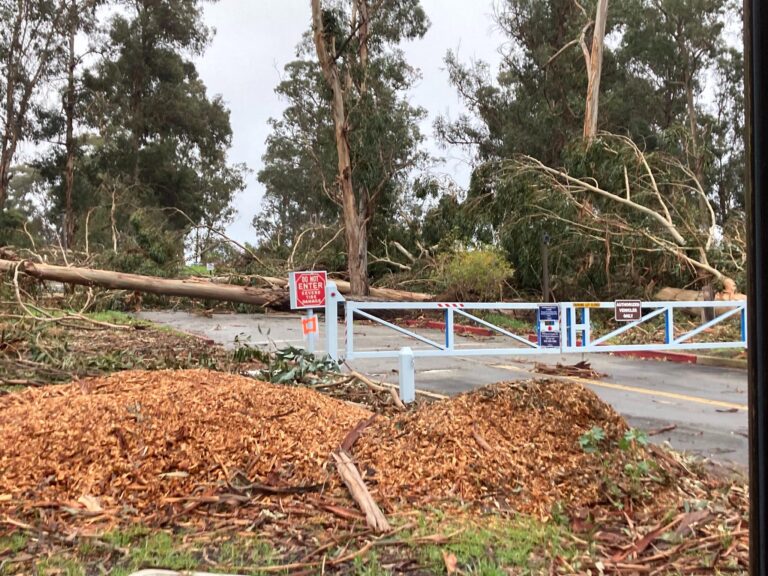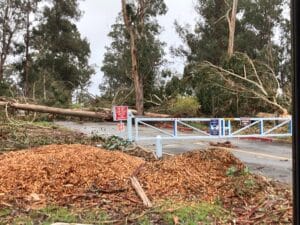 Did you know?
Over 60 eucalyptus trees have fallen throughout Coyote Point between January and March. Saturated soil and high winds from winter storms, combined with eucalyptus trees' shallow root structure, make the Coyote Point vicinity particularly susceptible to tree hazards. The fallen trees were not previously flagged as diseased or hazardous, but were purely a result of the storms.
Including today, CuriOdyssey has experienced 11 days of unplanned closures since January due to extreme weather conditions. As part of Coyote Point Recreational Area, CuriOdyssey follows all San Mateo County Park safety and closure protocols. When San Mateo County Parks has closed Coyote Point to the public, we are unable to open our doors to visitors.
Join the CuriOdyssey Community