Blog
Storm Update from CuriOdyssey's Executive Director
CuriOdyssey remains closed through March 31, or possibly longer
Dear CuriOdyssey community,
After enduring our most recent atmospheric river–with another one in the forecast for next week–I wanted to take a moment to share some details about what's been happening behind the scenes at CuriOdyssey, as well as our plans for reopening.
Overall campus safety
We have been without power since March 14, when the transformer that provides our electricity was damaged by a fallen tree. Although the tree was removed, the repair has been further delayed as we wait for a replacement part. Other downed trees continue to block our parking lot and surrounding walking paths, as well as the access roads throughout Coyote Point Recreation Area. It has been quite a dramatic sight, and at a much more significant scale than the treefall from previous storms. The San Mateo County park rangers who regularly provide oversight to Coyote Point continue to be hands-on partners as we remove trees and evaluate the condition of our surrounding areas. As of March 23, all of Coyote Point remains closed to public access.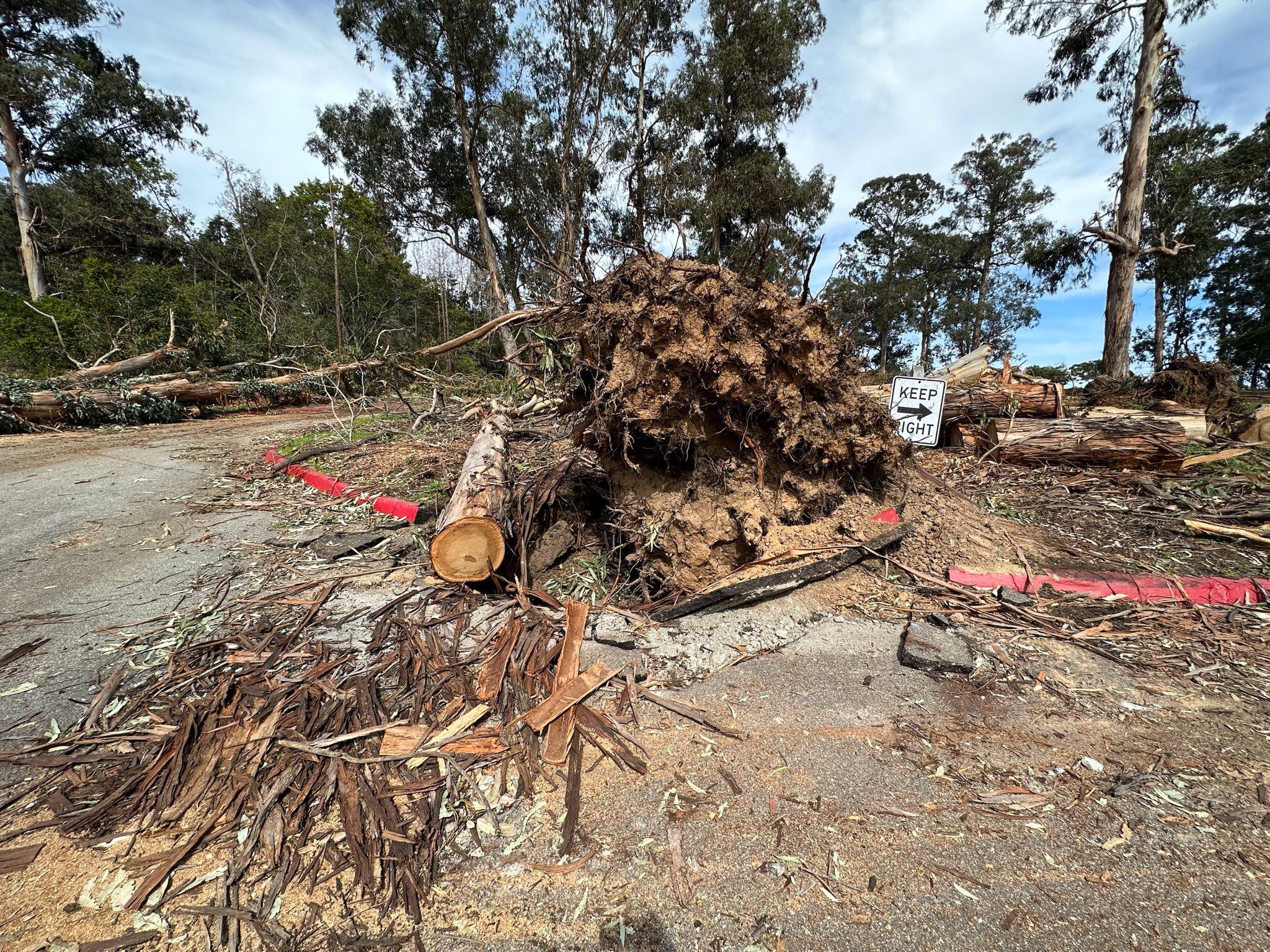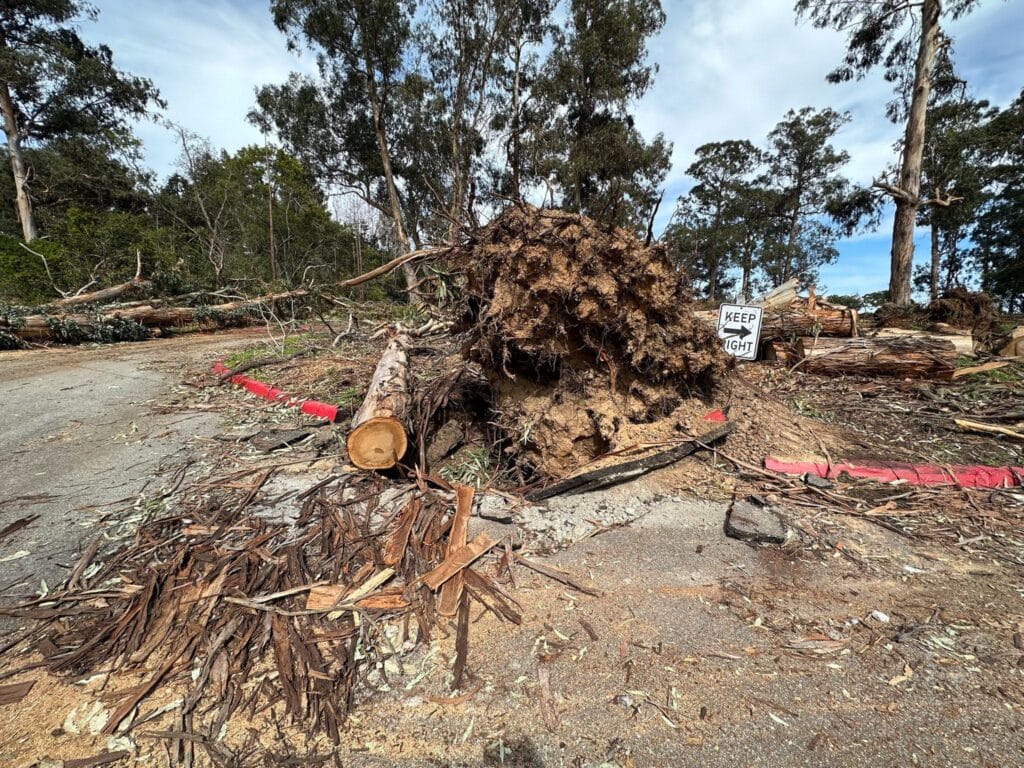 Animal habitats and exhibit buildings
Some of the most severe damage has been to our animal care area after trees punctured our Animal Ambassador building and aviary, and our veterinary treatment and quarantine holding rooms. In the most recent storm, a redwood tree landed across the roof of our otter habitat, shattering the glass on one side of the viewing area. (Rest assured: Gunner remains safe in his weather-protected enclosure!) Without electricity, we have been relying on generators to maintain appropriate temperature and UV light needs for our reptiles and a WiFi hotspot for our veterinary team to fulfill basic veterinary needs. Our emergency protocols have kept all our animals safe and healthy so far, and our wildlife staff continue to deliver daily care to our zoo residents, rain or shine.
Inside the exhibit concourse, we sustained light flooding that we were able to quickly clean, and we believe the leaking areas have been identified and adequately sealed. We have had no damage to our Bay Gallery and Labs thus far but construction has been further delayed, both by the storm and by the fallen trees that continue to block access to the site.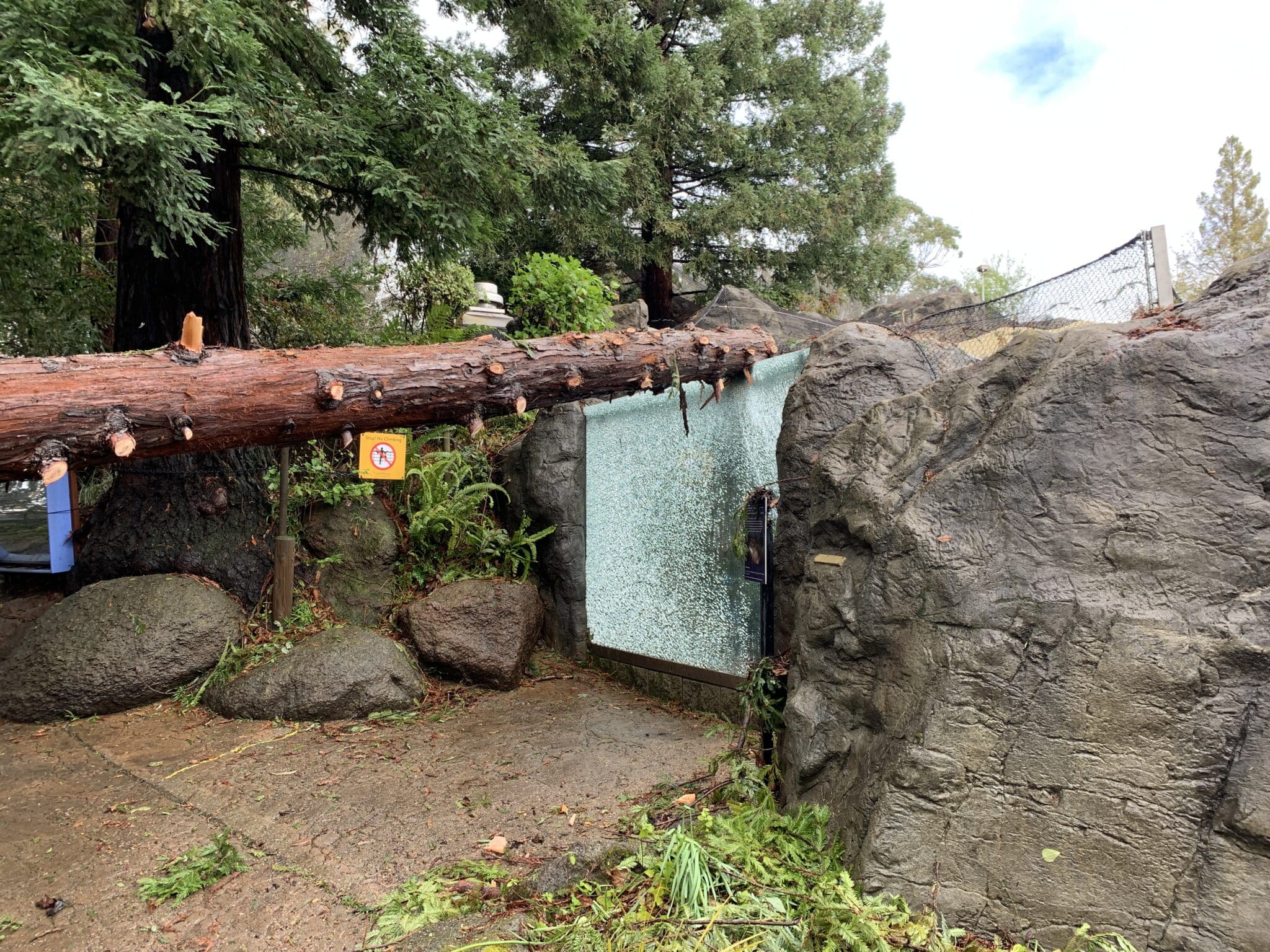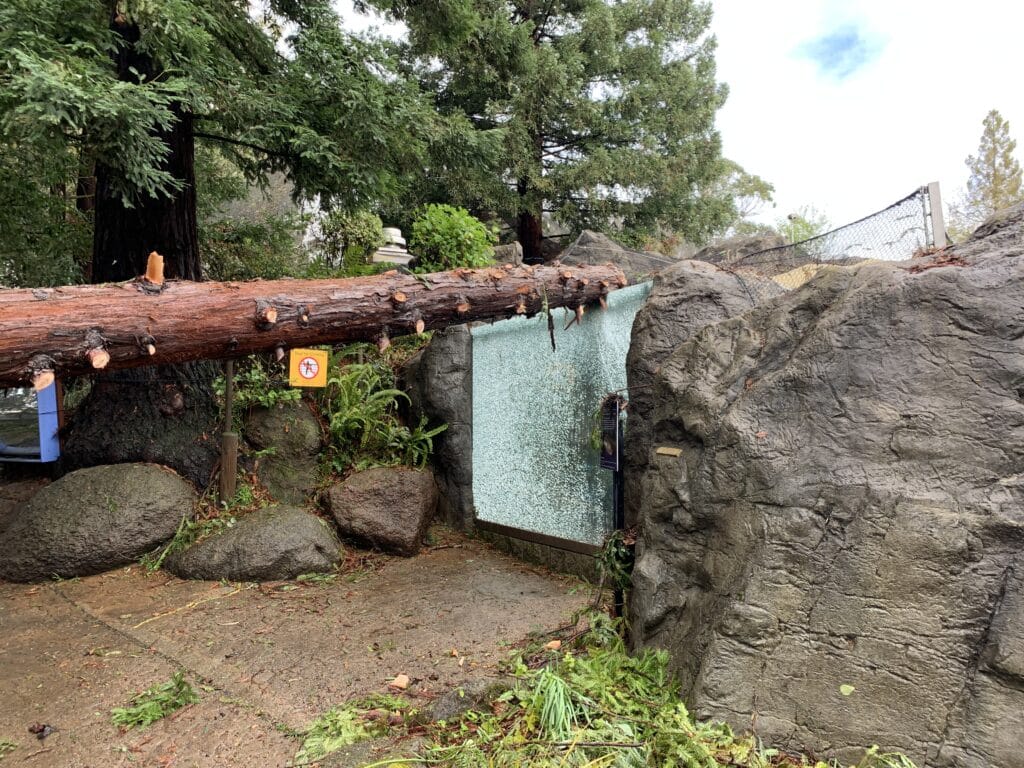 What's next for CuriOdyssey
With each storm compounding the damage from the previous ones, our repair and recovery timeline continues to extend. As a result, we anticipate being closed to the public through March 31, or possibly longer. Our final determination will be made after our contractors can identify the timelines to replace structural failures and whether upcoming weather events will continue to exacerbate the damage. Restoring electricity and internet, clearing all storm debris, and securing clearance from the San Mateo County park rangers are among the other critical steps toward reopening. While we hope to open to the public as soon as possible, our first priority remains the safety of our community.
We are in the process of reaching out to any program participants, families, and guests who might be affected by this extended closure. This includes spring camp registrants, weekend workshops and programs, rental clients, and school and community partners that have events and activities scheduled in March and April. If you have questions about your upcoming registration or reservation, please reach out to our team.
How you can help
We have received several thoughtful inquiries about how the public can help during this time. As a 501c3 nonprofit, ticket sales are a key funding source for our operational costs; private donations are another. We are currently accepting donations to help defray the costs associated with campus damage, revenue loss from lack of ticket and program sales, and staff furloughs. I hope you'll consider contributing to our efforts to ensure the wellbeing of our animals, our staff, and our campus during these unexpected and unavoidable circumstances. We are grateful for your support.
With gratitude,

Aragon Burlingham, Executive Director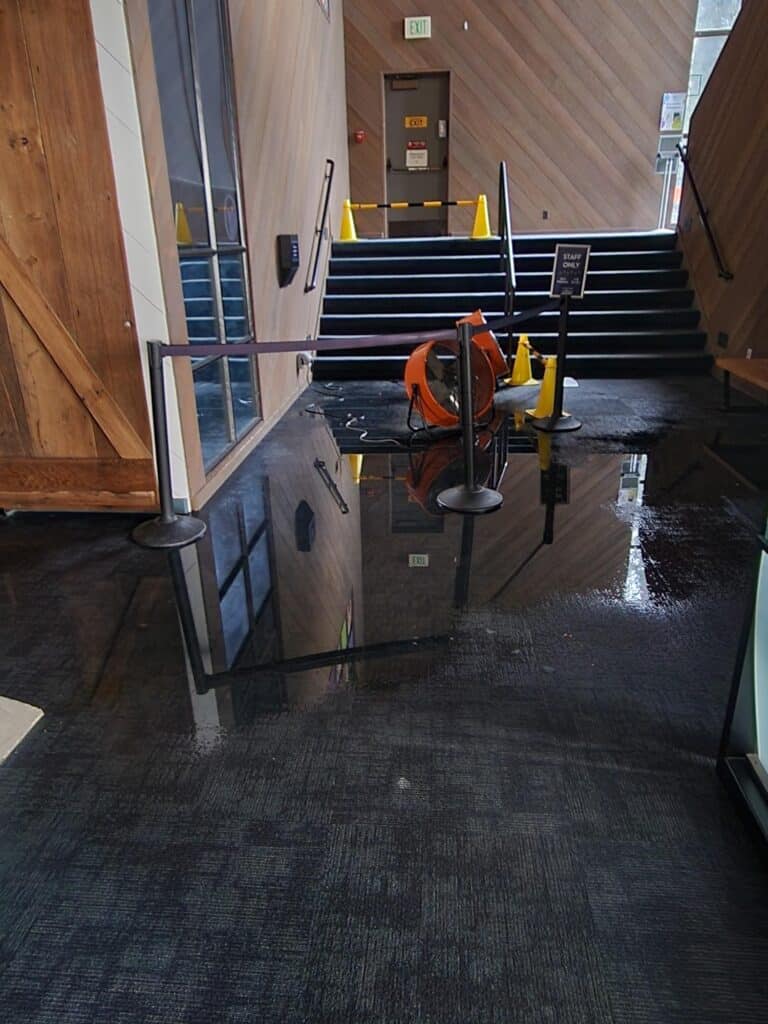 Join the CuriOdyssey Community