Blog
Autumn Science Photo Hunt!
Science is everywhere. From the swirling of water that flows down your tub drain to the heavy fog that rolls in across the Santa Cruz mountains on the coast of California, you can find scientific phenomena all around you in common places.
Inspired by some of our most-loved exhibits, we're challenging families to look out for scientific phenomena in their everyday lives this season.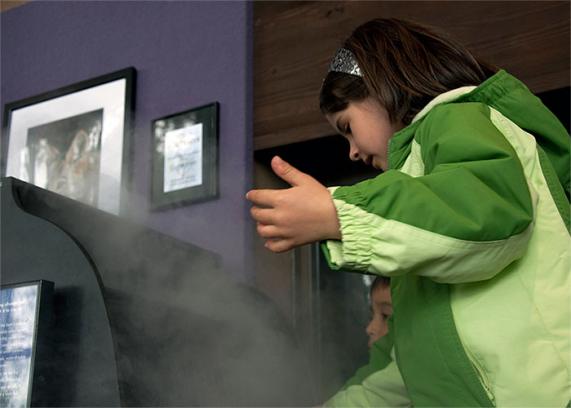 Photo by Graham Paterson
Each month, from September through November, we'll be calling for photos of a particular phenomenon highlighted in one of our exhibits. Take a look at our schedule and keep your eyes open for real scientific phenomena in your backyard or community.
Mark your calendars!
September: Inspired by Fog Fall: Look for fog on the coast or in cities!
October: Inspired by Vortex: Check the tub drain or examine a fast-moving stream.
November:  Inspired by Shadows: Look for shadows cast at different times of the day.
Share your photos!
Post your photos to Instagram or Facebook with the hashtag #CuriOdyssey and #CuriHunt to share examples of these concepts in nature.
Instagram.com/CuriOdyssey
Facebook.com/CuriOdyssey
Remember to use #CuriOdyssey and #CuriHunt when you post your photos on social media. Happy science photo hunting this autumn season!
Join the CuriOdyssey Community