Blog
Top Resources: At-Home Chemistry for Kids
We are welcoming 2017's National Chemistry Week (10/22-10/28) with a list of at-home chemistry resources for kids!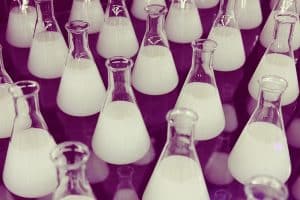 Linked below are creative and useful chemistry-related sites to get you (and your kids) inspired:
#1: CuriOdyssey's At-Home Activities Page. We love to highlight simple ingredient, engaging, thought-provoking experiments for kids. Follow our Facebook page for new experiment videos, too!
#2. Exploratorium's Science Snacks: Chemistry Video Library! These pages are packed with clear, quality videos. However, you may have to sift through for specific age-appropriate content.
#3. National Geographic Kids' Experiments YouTube Playlist features a playlist which includes multiple chemistry experiment videos, all linked together for easy access so you can go on to the next experiment or science topic when you're done. The videos are hosted by a fellow Nat Geo Kid, and videos often include catchy songs and textbook definitions.
#4. American Chemical Society's NCW 2017 Educational Resource List has many themed chemistry experiments that are grouped by grade level, a great resource for adults!
#5: American Chemical Society's 'Adventures in Chemistry' page is designed with kids in mind, and includes online Adobe Flash Player chemistry games.
#6: Surprise! It's American Chemical Society back again, this time with an Elementary & Middle School Science Education Resources list of recommended sites and materials.
#7: Red Tricycle's 24 Classic Science Experiments for Kids article is pretty great! Although there are more than just chemistry experiments listed here, Red Tricycle has curated experiments that are fun and often use low-cost materials.
Naturally, these links are just the beginning. The internet holds thousands of science ideas for you to explore, click here to Google it.
Thank you for your curiosity, and Happy National Chemistry Week!
#CuriOdyssey #SciencePwr
Join the CuriOdyssey Community