Blog
Blue Bottle Conservation Day
A big thank you to Blue Bottle Coffee employees from the new Bay Meadows cafe in San Mateo for their help during a conservation event on Saturday, September 30th.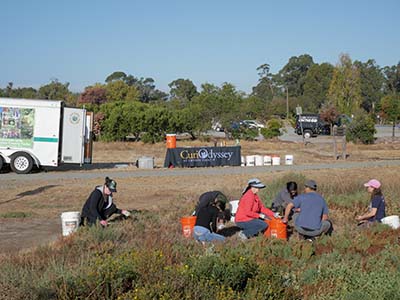 The team cleared invasive LIRA plant from Coyote Point Park so thoroughly that 70 gallons of LIRA (Limonium ramosissimum) and invasive ice plant (Carpobrotus edulis) was pulled from the marsh.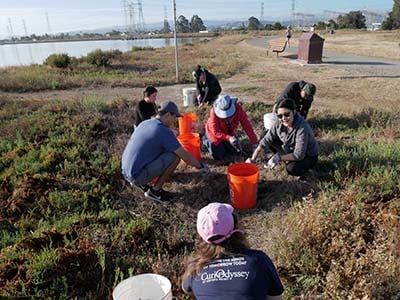 The Blue Bottle team really enjoyed the project and may even schedule another conservation day to continue the project.
Join the CuriOdyssey Community