Blog
Three cheers for volunteers!
Every year, more than 120 volunteers spend time on a regular basis at CuriOdyssey educating visitors, assisting campers, facilitating exhibits and activities, caring for our animals, and helping behind the scenes.
In honor of National Volunteer Week (April 12-18, 2015), we're highlighting two of our volunteers who spend time every month helping visitors explore our Animal Habitats and learn more about the animals.
A big thanks to ALL of our volunteers; we really couldn't do it without them!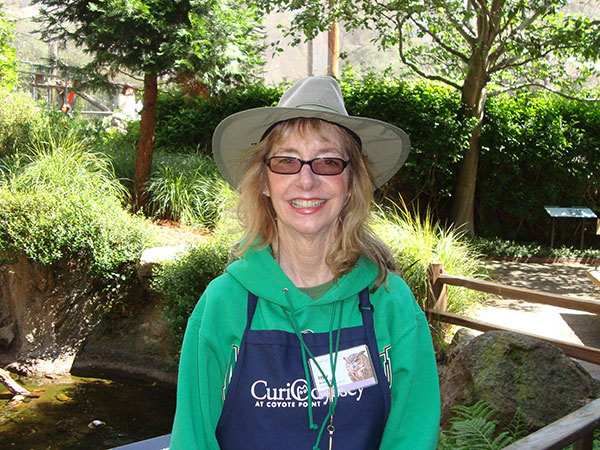 Tish Palmer has been volunteering with us for 3 years as an Aviary Aide. Already a bird watcher and avid patron of zoos and museums, Tish was the perfect fit.
 
What brought you to CuriOdyssey to volunteer? "My son suggested I think about CuriOdyssey for volunteering. He had recently visited and thought it was a great place. I came here and immediately loved it."
What do you enjoy most? "I enjoy the environment, all the birds and animals, and all the people that I have met and become friends with! I also enjoy the guests that are new to the facility and the members who not only contribute, but love to visit on a regular basis. The Aviary itself is a beautiful place to be. Rain or shine, there is always something to look at!"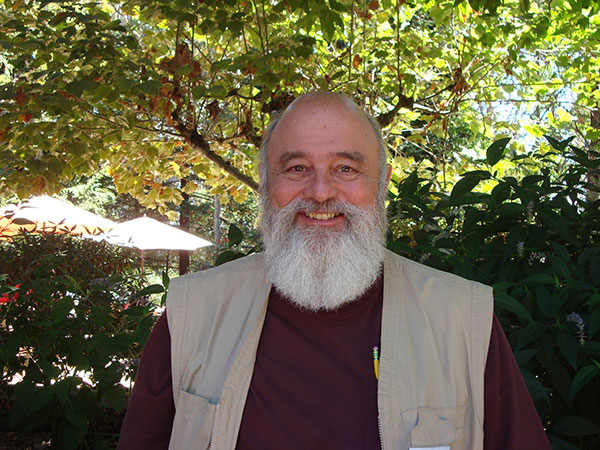 Jack Preston joined CuriOdyssey as a Wildlife Docent three years ago. He has a strong professional background in teaching math and science. Jack can often be found in the raptor aviary at CuriOdyssey, helping curious children learn by seeing and touching feathers, talons and other animal biofacts.
     What do you enjoy most about volunteering? "The kids of course.  It's the look in their eyes when I've said something meaningful to them and you can see that it just clicked in their head and then they look up to me and start asking another question… It happens every time I'm here."
[- post by Lee Cauble, Volunteer Manager]
Join the CuriOdyssey Community