Family Events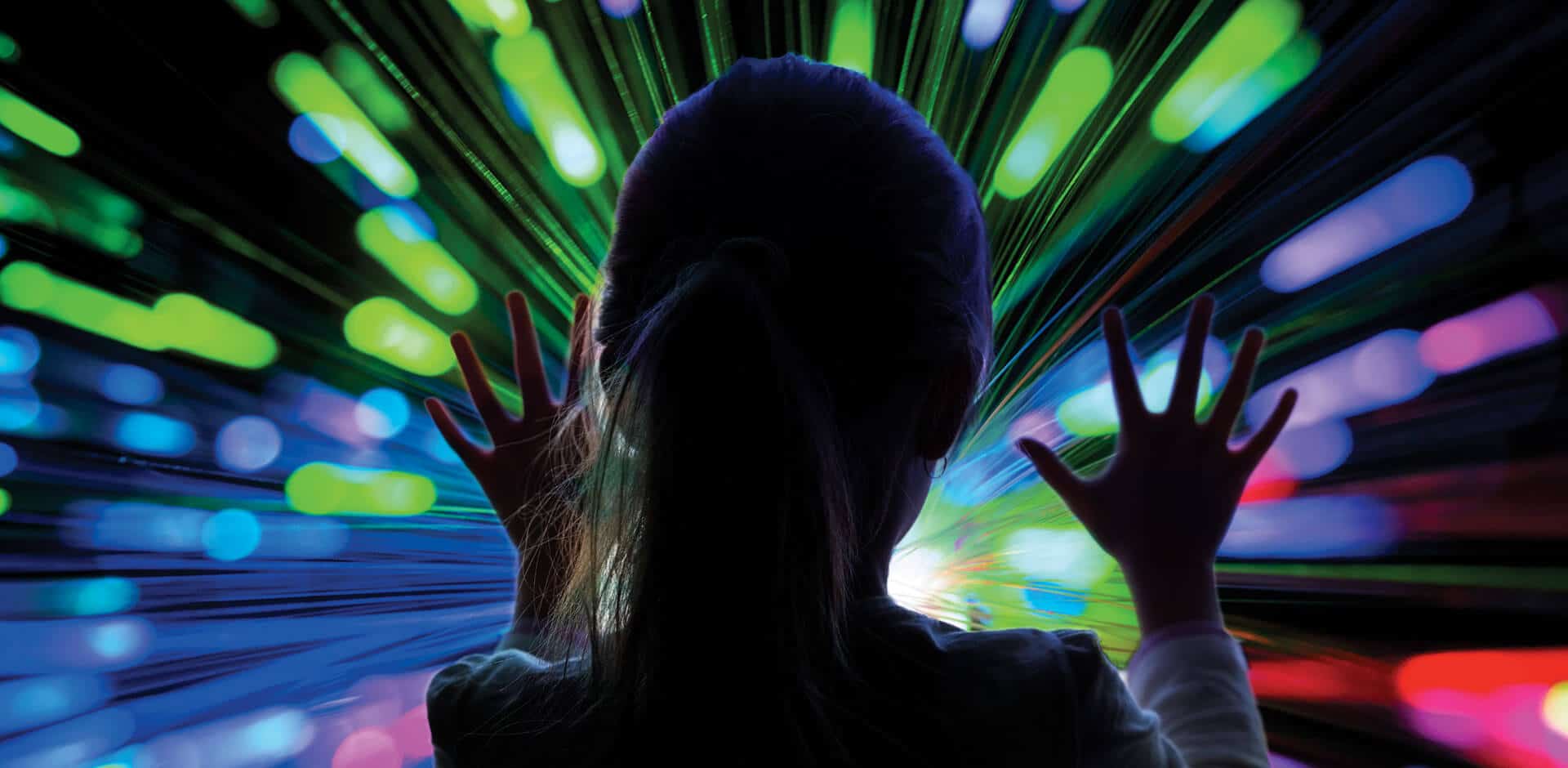 A WINTER LIGHT EXPERIENCE FOR KIDS
November 10, 2017 - January 7, 2018*
Tuesdays - Sundays, 10 a.m. - 4 p.m.
November 10, December 1, January 5, 10 a.m. - 8 p.m.
* Exhibition Closed December 9 - December 10
Electrify your child's imagination at CuriOdyssey's spectacular light exhibition. Be amazed by works of interactive luminosity and kid-friendly, glowing art.
Explore four floors of radiant sculptured forest, alive with roving beams of brilliance and quiet knolls of touchable, fiber-optic creations. Kids are free to move and stack gleaming objects, physically interact with projections, create colorful moving shadow art, and play with filtered light.
Spend the day and enjoy Fletch's food available for purchase on weekends.
Exhibition is free with admission.
Join the CuriOdyssey Community