WE <3 π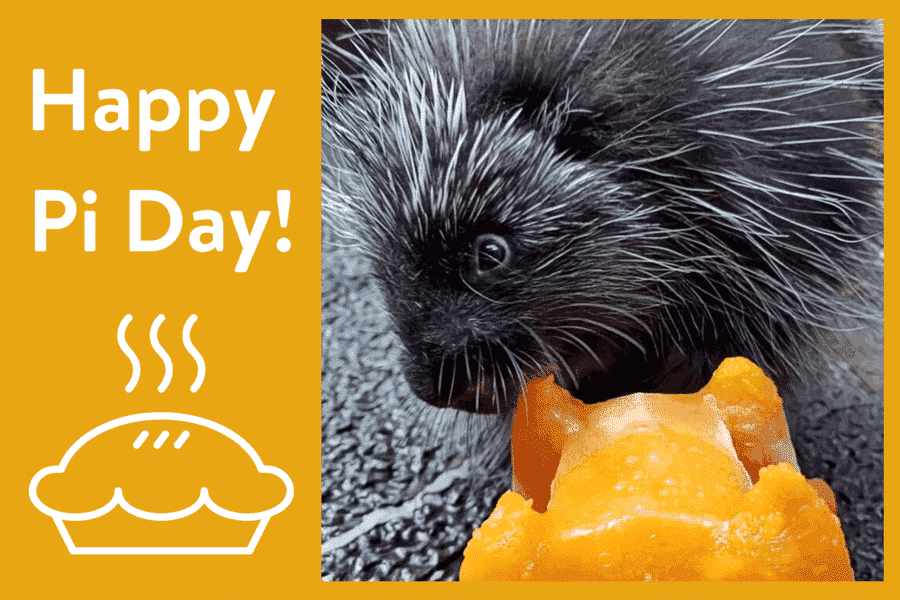 Donate $314.15 or more
by Tuesday, March 31 at 3:14pm
to receive a porcu-pi-ne plush!
Give today and you will help support the animals that call CuriOdyssey "home." You can help us provide for the care and feeding of the museum's wildlife - learn more about our Adopt-An-Animal program here.
Pi Day donors will receive an Adopt-an-Animal porcu-pi-ne package!
The package includes:

Porcupine plush
Adoption certificate
Keeper Notes
4"x6" color photo of our porcupine
Your name on our adoption donor wall!
Donations of $314.15 or more (need not be digits of pi) must be received between Sunday, 3/1/2020 through Tuesday, 3/31/2020 by 3:14pm to receive a porcu-pi-ne package. Donations can be made through CuriOdyssey's front desk or through this 'Happy Pi Day!' campaign page.
Adopt-an-Animal packages will be available for pick up at CuriOdyssey. Online donors will receive a notification email once their package is ready for pick up at the front desk.
Join the CuriOdyssey Community