Visit
Coyote Point Recreation Area
Coyote Point is a regional recreation area that provides a wide variety of recreational experiences: picnicking, swimming, windsurfing, bicycling, jogging, fishing, boating, and sailing. Stroll along the beach promenade, visit the marina and its breakwater, or check out the saltwater marsh. See shorebirds, colorful boats, and windsurfers, or watch the planes take off and land at San Francisco International Airport.
Click here to download the Coyote Point Recreation Area Map
Dining in the Coyote Point Recreation Area
Picnic areas are available near the museum. Groups of 50 or more may reserve a group site by calling County Park Reservations at 650-363-4021. No rainy weather lunch facilities are available.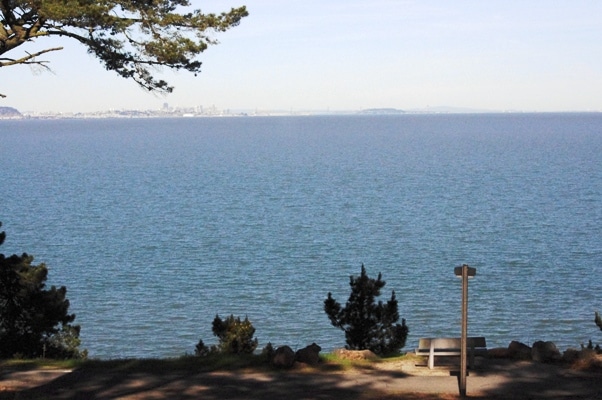 Coyote Point Park offers beaches, biking, hiking and spectacular views
Coyote Point Park
Join the CuriOdyssey Community