At Home Science
Science Experiments for Kids
Science isn't just something you do in a lab or in a classroom. You can do science with your kids any time, any day! Do a science activity yourself, at home! Try out our science experiments and discover something amazing. Click on the activities below and find one that's right for you.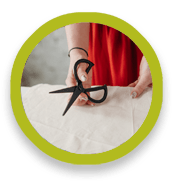 HOW TO MAKE A T-SHIRT TOTE This clever upcycle project will fit you and your kids to a tee Tested,…
Read More
Together we are creating a world-class science museum for tomorrow's innovators. Help us make a difference.
Join the CuriOdyssey Community