CONSERVATION INITIATIVES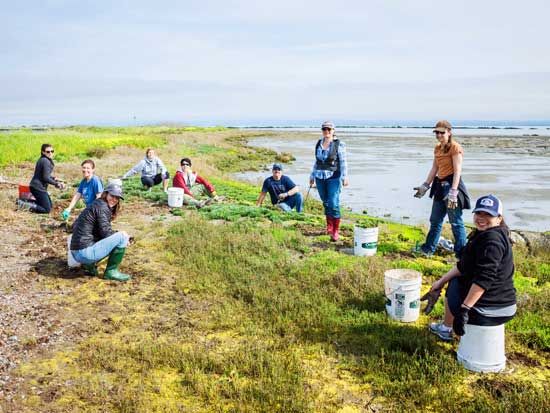 SALTMARSH RESTORATION
In addition to cleaning up the park, CuriOdyssey also coordinates marsh restoration projects. Bay Area saltmarshes are threatened by the presence of invasive plants such as Limonium ramosissimum, or LIRA for short, which outcompete native plants such as pickleweed. For the past four years, CuriOdyssey Science Educator, Cat Brett has been leading volunteer projects to remove LIRA in the marsh at Coyote Point. This year we've already seen over 900 gallons of LIRA removed!
BEACH CLEANUP
Every year CuriOdyssey partners with Coyote Point Park rangers to organize a beach cleanup on Earth Day in April and on California Coastal Cleanup Day in September.
Due to a large event happening at Coyote Point Park this year, CuriOdyssey will not be hosting a public beach cleanup on Coastal Cleanup Day in 2018, but will instead host a smaller private cleanup event. If you are interested in participating in Coastal Cleanup on September 15th at another location, visit https://www.coastal.ca.gov/publiced/ccd/ccd.html for information on where to go.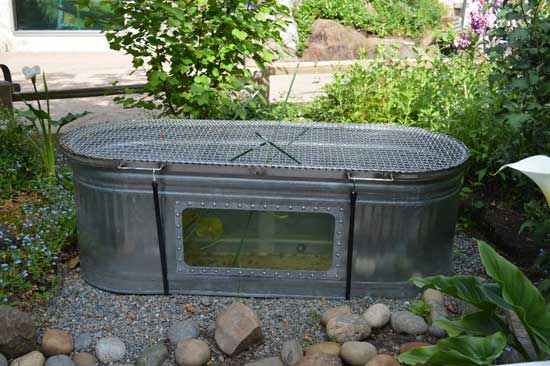 FROG POND
CuriOdyssey is also home to the Pacific Tree Frog, Pseudacris regilla. Maybe you've heard them loudly calling in our garden area, or even seen them? That's because we provide a pond for native frogs to lay their eggs in. Frog populations around the world are declining, so it's important to provide clean, healthy habitats for these amphibians to live so that they may continue to thrive in the wild. You can even build a pond in your own back yard, the frogs would love it!
Join the CuriOdyssey Community