High Schools and Colleges
Designed for high school and college level students, this program focuses on the basic understanding of how we learn. With an emphasis on operant conditioning, students will learn how zookeepers use conditioning to work with animals. Learn about concepts that shape behavior and different principles used to change the way animals (including humans) interact with the world around them. Students will observe live animal training demos.
Animal Ambassadors vary and may include: mammals and birds.
Available: Thursdays. This program is only available on-site at CuriOdyssey.
Program Length: 90 minutes
Minimum Students: 20
Maximum Students: 30
Fee: $12/student
NEW PROGRAM! Meet animal ambassadors from CuriOdyssey and make special connections through a variety of learning methods. This program is designed to fit and support a variety of cognitive and developmental needs. Please contact the Programs Animal Keeper for more information on how we can construct this program to fit the needs of your group.
Animal Ambassadors vary and may include mammal, bird, reptile and/or invertebrates.
Available: Wednesday or Thursday to high school students
Program Length: 60 minutes
Minimum Students: 20
Maximum Students: 30
Fee: $10.50/student at CuriOdyssey or at your site.
The fee for the program at CuriOdyssey includes $4.50/student for the wildlife program and $6.00/student for discounted admission.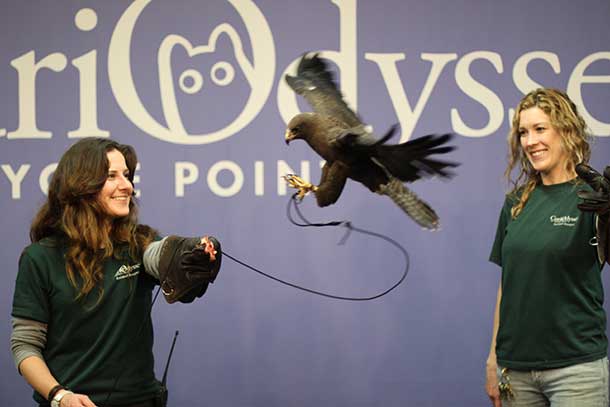 Animal Training 101
High school and college students will observe live training sessions between animal keepers and the animals for which they provide care.
Join the CuriOdyssey Community