High Schools and Colleges
The Nature of Learning: Shaping Behavior Through Training
Designed for high school and college level students, this unique program takes a comprehensive look at operant conditioning through an interactive presentation and live animal demonstration. All living creatures possess the ability to adapt to new and changing circumstances in their environment— but now you can see it firsthand. Learn about the concepts that shape behavior by seeing real-life trained responses to stimuli, and discover how these principles can be used to change the way animals— and even humans— interact with the world around them.
Animal Ambassadors vary and may include: mammals and birds.
Available: Thursdays. This program is only available on-site at CuriOdyssey.
Program Length: 90 minutes
Minimum Students: 20
Maximum Students: 30
Fee: $12/student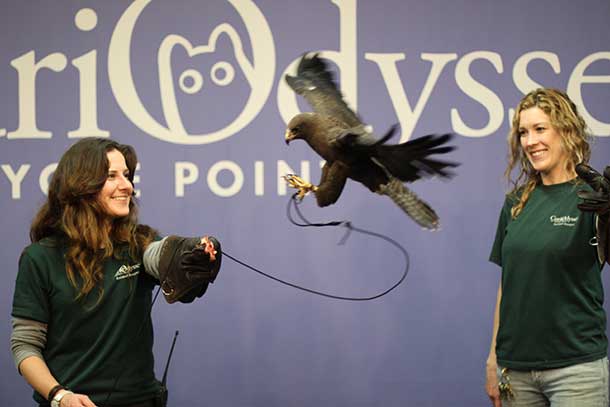 The Nature of Learning
High school and college students will observe live training sessions between animal keepers and the animals for which they provide care.
Join the CuriOdyssey Community