Get Involved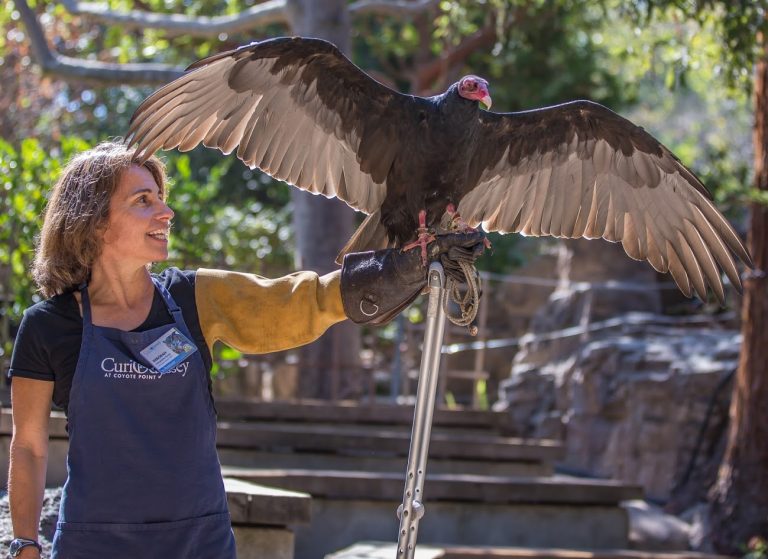 At CuriOdyssey, we recognize that volunteers are critical to our success.
Each year, more than 150 individuals ages 13 to 90 support CuriOdyssey by volunteering. There are volunteer opportunities in many areas, including: roving wildlife interpretative guides, exhibit facilitators, summer camp volunteers, and Wildlife Department assistants.
Volunteers receive many special privileges including educational opportunities, social events with other volunteers, a newsletter specifically written for volunteers, discounted family membership rate, and the knowledge that the community benefits from each volunteer's time.
Our goal is to provide enjoyable and rewarding experiences for all our dedicated volunteers. Every volunteer receives position-appropriate training and in most cases, is asked to make a significant commitment of time. Please see descriptions below for specific responsibilities, application periods and age requirements. If you complete our online application, you will be contacted with more information on positions which fit your stated interests, age range, and availability.
For other volunteer inquiries, contact our Volunteer Manager Lee Cauble at lcauble(at)curiodyssey.org or 650-340-7580.
Open Volunteer Positions
Exhibit Facilitator
These volunteers facilitate the exploration of our hands-on science exhibits, perform basic maintenance on the exhibits, and lead science based activity stations. Great opportunity to enhance your interpersonal communication skills and gain experience working with pre-school to elementary school age children.
Exhibit Facilitators are required to schedule seven shifts (9:30 a.m.-1 p.m.) over the course of the summer. Volunteers are encouraged but not required to continue volunteering during the school year. Training will be held on Saturday, June 10 (9 a.m.-4 p.m.).
Anyone entering 11th grade or above in Fall 2017 may apply. (Exceptional entering 10th graders may also apply.) Simply complete the standard CuriOdyssey volunteer application by May 15 and note your interest in the Exhibit Facilitator position. Priority consideration will be given to those who apply by May 1.
Join the CuriOdyssey Community