Innovators Circle
As a member of the Innovators Circle, you enable us to provide free and subsidized science and wildlife education to more than 100,000 kids each year. 30% of CuriOdyssey's programs reach the underserved and all programs and attendance at CuriOdyssey are subsidized with private donations.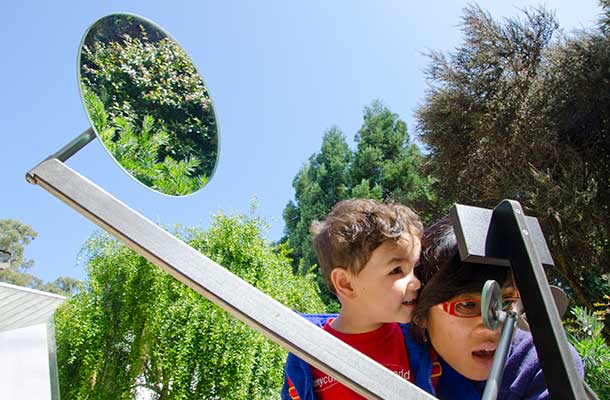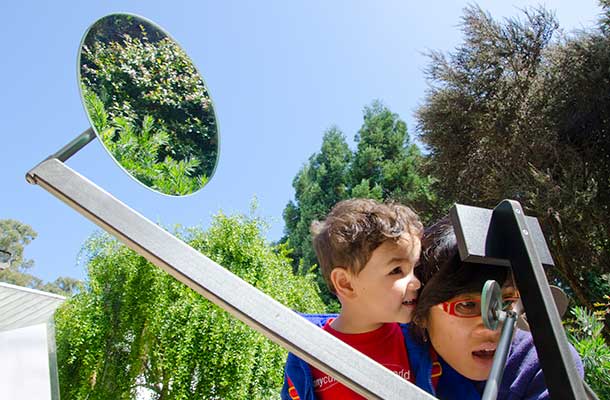 A NEW POINT OF VIEW
This science exhibit invites kids and parents to experience an entirely new way of looking at the world.
Get Involved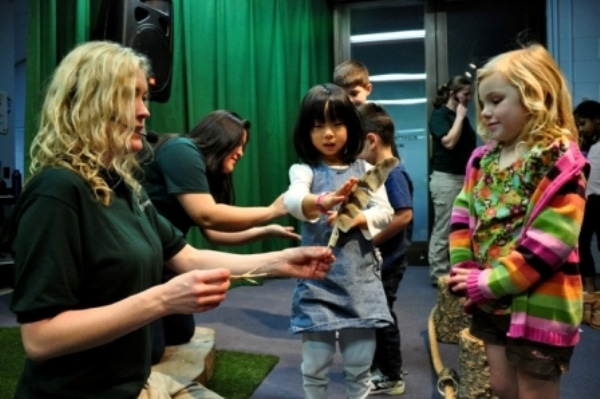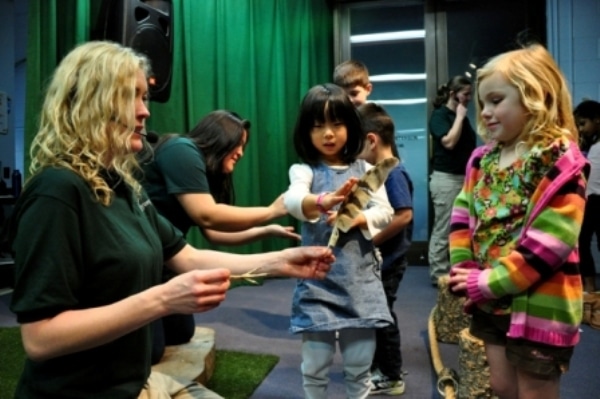 FEATHERS: UP CLOSE
A CuriOdyssey keeper shows how feathers are used for flight.
Get Involved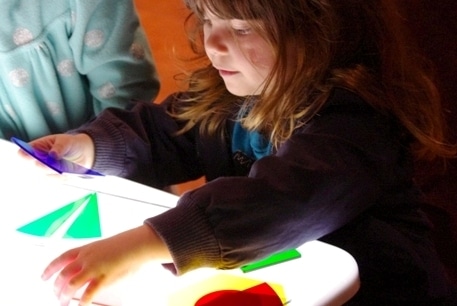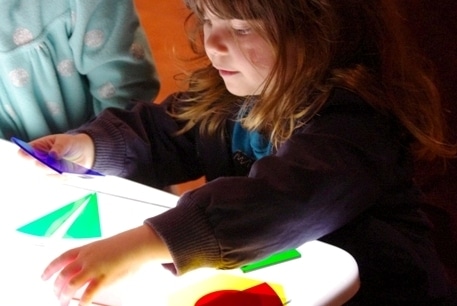 MATH, COLOR, PATTERNS
Learning becomes play when geometric shapes, colors and light can be manipulated by a child.
Get Involved
Your Leadership Makes it all Possible
Your support helps us give the superpower of real science to 100,000 kids each year and secures the future of CuriOdyssey as a premier serious science playground. Your support helps us pave the way for the next generation of problem-solvers, innovators, and environmental stewards who will change and shape our world.
Innovators Circle donors receive enhanced access, including membership to CuriOdyssey and invitations to unique and exclusive programs and events several times a year.
You Invest. They'll Invent.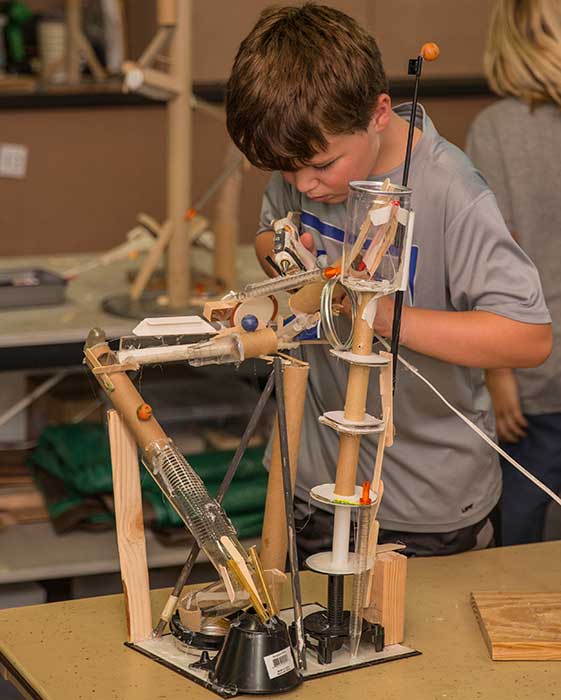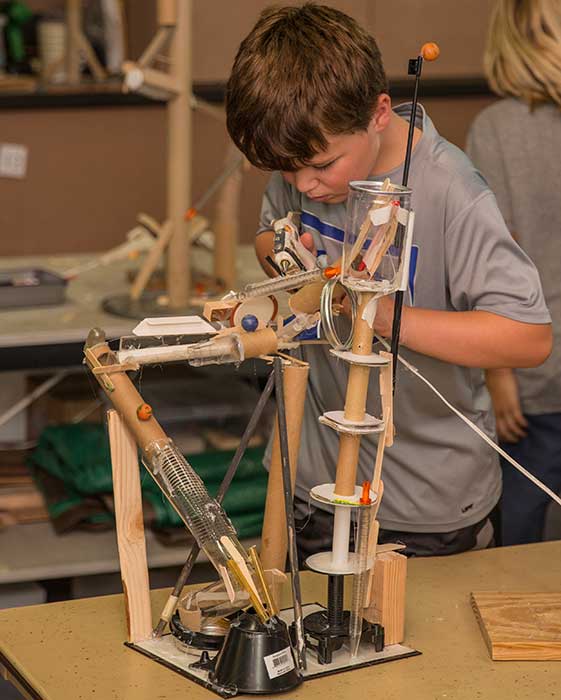 Innovators Circle donors at the $1,000 level and above receive the following:
Invitations to CuriOdyssey for exclusive special events several times a year
Bring unlimited additional guests each time you visit
20% discounted rate on birthday parties
Recognition on our prominently displayed donor wall and in CuriOdyssey publications
Unlimited free admission to CuriOdyssey for up to three adults and all children or grandchildren under age 18 in one household
"Caregiver of" member card valid for one adult or child or grandchild
Free parking pass to the Coyote Point Recreation Area when visiting CuriOdyssey. (Must show current membership card at gatehouse for parking pass to be valid)
10% discount at The CuriOdyssey Shop
Free Subscription to our quarterly newsletter
Members-only coupons and specials
Sneak previews of new exhibits
Six single-use passes to CuriOdyssey
Special member rate on educational workshops, ticketed events and programs
Free or discounted admission to zoos, aquariums and science centers (please see list on our website for participating organizations)

Leonardo da Vinci Circle & above
Donors at the $2,500 level and above become members of the Leonardo da Vinci Giving Circle and will occasionally be invited to exclusive Innovators Circle member appreciation events with prominent guest speakers.
For more information, please use our inquiry web form.
Join the CuriOdyssey Community