Blog
Things to Do with Kids in the Bay Area This Weekend
Things to do with kids in the Bay Area, weekend exclusives for Friday, 9/22 – Sunday, 9/24, 2017.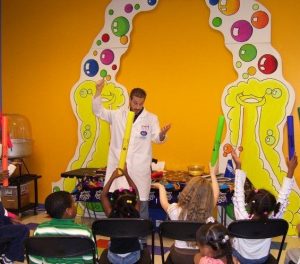 When: Friday, September 22, 2017. 4:00 p.m. (no listed end time)
Where:

 Pearl Avenue Branch Library | 4270 Pearl Avenue, San Jose, CA 95136
Cost: Free
More Info: Click here for more info.
Everyone wins with this high energy, interactive show that highlights one of our most valuable resources! Children will be engaged with hands-on, water-based experiments!  Children will increase their knowledge about the wild & wacky properties of water!  This exciting event demonstrates the importance of water conservation and the hidden uses of water.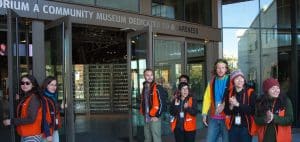 When: Saturday, September 23, 2017. 10:00 a.m. – 5:00 p.m.
Where: The Exploratorium | Pier 15, San Francisco, CA
Cost: Free
More Info: Click here for more info
 All ages welcome. Note: Entry is subject to capacity; admission is not guaranteed. We don't accept group or field trip reservations; group entry is discouraged due to large crowds.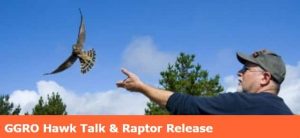 When: Sunday, September 24, 2017. 12 noon – 2:00 p.m. (Saturday, too!)
Where: Hawk Hill | Marin County, Marin Headlands
Cost: Free
More Info: Click here for more info.
We recommend that you arrive at Hawk Hill around 11:30 am (or earlier) to find parking
The Hawk Talk begins at noon, when a GGRO volunteer speaks about hawk migration and identification, and what we do here at the GGRO. Midway through, a banding volunteer brings up a newly banded hawk, talks about the banding program, shows everyone the hawk, and lets it go in front of the crowd. It's a great way to learn about hawks and see one up close.
No RSVP needed; harsh weather will cancel this event.
Finding fun and engaging S.T.E.A.M. things to do with kids on the weekend is exciting, isn't it?
We think so. Visit CuriOdyssey in person or donate today and bring this exciting superpower of science to thousands of Bay Area kids.
Explore all our upcoming events by clicking here.
#CuriOdyssey #SciencePwr
Join the CuriOdyssey Community