Blog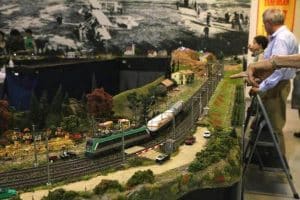 Things to Do with Kids in the Bay Area This Weekend
Things to do with kids in the Bay Area, weekend exclusives for Friday, 7/21 – Sunday, 7/23, 2017.
When: Friday, July 21, 2017 (Saturday too!). 10:00 am – 2:00 pm.
Where: Presidio Officers' Club | 50 Moraga Avenue, San Francisco, CA
Cost: Free
More Info

: Click here for the event.
A repeating event, but digs differ. Stop by and see recent discoveries, ask questions.
When: Saturday, July 22, 2017. 10:00am-11:30am and 10:30am-12:00pm
Where: The Marine Institute | Redwood City, CA
Cost: $20 (register online beforehand)
More Info

: Click here for more info.
MSI loves sharks! Our special Shark Day invites one and all to learn about these amazing creatures, from the great whites that swim just off our ocean shores, to the gentle Leopard sharks that are common in our Bay. We will be feeding and touching our local Leopard sharks in our teaching aquarium, and viewing information about the vital role of these top predators around our world's oceans.
When: Sunday, July 23, 2017 (Saturday, too!).
Where:

 Hiller Aviation Museum | 601 Skyway Road, San Carlos, CA
Cost: Event included with Museum admission. ($11 – $16) (Under 4 years old free with paid adult).
More Info: Click here for more info.
Do you know a child enamored with trains, machines, gears or even simply things that go? Let them know, they may want to visit Hiller Aviation this weekend!

Operating European Model Train layouts
Fun Contests for Young and Old
Sales Tables
Children's Activities
Raffle Prizes
Finding fun and engaging S.T.E.A.M. things to do with kids on the weekend is exciting, isn't it?
We think so. Visit CuriOdyssey in person or donate today and bring this exciting superpower of science to thousands of Bay Area kids.
Explore all our upcoming events by clicking here.
#CuriOdyssey #SciencePwr
Join the CuriOdyssey Community