Meet an Animal Day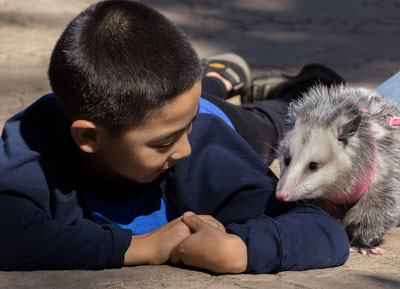 Monday, November 12
Veteran's Day
10:00am-5:00pm
Ferrets and snakes and birds – oh my! Join us for our first-ever Meet an Animal Day and see Animal Ambassadors you've never seen before. We'll bring out our newest Ambassadors, along with some of your long-time favorites. Enjoy bonus Keeper Talks and ask the animal keepers a thing or two about our furry, feathered, and scaled friends.
11am Animals in Action: Bird "Parade" with our Animal Keepers
12pm Otter Feeding
1pm Bobcat Feeding
1:30pm Raven Talk
2pm Birds of Prey
4pm Rattlesnake Talk
At least two of our Animal Ambassadors will be available to meet up close every half hour throughout the day until 4pm.